Almost 850 real estate professionals will be in attendance when the third annual Real Estate Business Awards is held at The Star in Sydney on 16 July.
Competition is expected to be fiercer than ever after a record number of entries were received for awards at this year's gala dinner.
"Along with our principal partner Domain Group, we have strived to bring an awards program that can showcase the entire industry's elite in one event," REB publisher Tom Sullivan said.
"The sheer take-up of this year's event in terms of submissions and now ticket sales has shown that the Real Estate Business Awards are managing to succeed in showcasing the incredible talent we have from all across the country.
"It's always fantastic to see so many of the industry's best in one place. We wish the finalists the best of luck on the night and look forward to a fantastic night of celebration next month."
Domain Group chief operating officer Tony Blamey said he was thrilled the event was a sell-out.
"The REB Awards are among the most prestigious in the industry, and it is an outstanding opportunity to showcase and celebrate the best and brightest real estate professionals in the country," he said.
"It is also one of the few times during a year that real estate agents are exposed to and can learn from their peers across the country.
"Domain Group is honoured to be part of these awards, and it is genuinely pleasing that they are being overwhelmingly supported by the industry."
[Related: Last year's winners]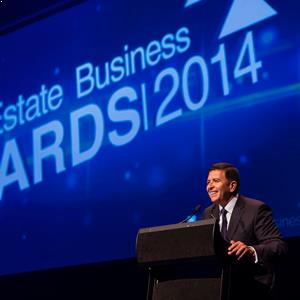 Written by

Staff Reporter