Australia's residential housing market only placed 14th in a global comparison of 56 countries, according to multinational property group Knight Frank.
That was based on house price growth of 6.8 per cent between the first quarters of 2014 and 2015.
The top five countries were Hong Kong with 18.7 per cent, Turkey with 18.6 per cent, Ireland with 16.8 per cent, Luxembourg with 12.1 per cent and Estonia with 11.0 per cent.
Sydney is booming and Melbourne is growing strongly, but price growth in the other capital city markets is modest at best.
During the period covered by the Knight Frank analysis, house prices rose by 14.9 per cent in Sydney and 6.0 per cent in Melbourne, according to CoreLogic RP Data.
That would have placed Sydney fourth on the list and Melbourne 19th.
The other top 10 countries were Colombia with 9.5 per cent, New Zealand with 9.5 per cent, Iceland with 9.4 per cent, Sweden with 8.8 per cent and Norway with 7.2 per cent.
The bottom five markets all went backwards – Greece by 6.1 per cent, Dubai by 6.1 per cent, China by 6.4 per cent, Cyprus by 8.2 per cent and Ukraine by 15.5 per cent.
[Related: Stamp duty increases 695pc in past 20 years]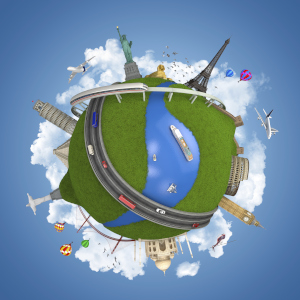 Written by

Staff Reporter