Sydney posted a clearance rate of 82.0 per cent, compared to 70.7 per cent on the corresponding weekend last year, according to APM PriceFinder.
Property sales jumped 23.8 per cent to 479, with the median price for house sales up 20.3 per cent to $1.3 million and the median price for unit sales up 6.2 per cent to $744,000.
Melbourne's clearance rate reached 79.7 per cent – higher than the 71.7 per cent figure recorded last year, but not enough to make it seven consecutive weekends above 80 per cent.
Sales jumped 18.1 per cent to 554, while median house prices rose 18.0 per cent to $866,000 and median unit prices rose 2.0 per cent to $510,000.
Nationally, the clearance rate increased from 68.8 per cent to 78.6 per cent.
Sales climbed 19.1 per cent to 1,102, while house prices jumped 51.4 per cent to $999,000 and unit prices jumped 36.1 per cent to $805,000.
The weekend's biggest auction result occurred in Sydney, where Chadwick Real Estate sold a six-bedroom Pymble house for $4.70 million.
Melbourne's most expensive result was a five-bedroom Kew residence, which was sold by Ray White Glen Waverley for $4.58 million.
In Brisbane, Ray White Stones Corner sold a five-bedroom house for $1.61 million; in Canberra, Peter Blackshaw Real Estate sold a four-bedroom house for $1.43 million; and in Adelaide, Cocksauld Real Estate sold a four-bedroom house for $936,000.
[Related: The previous weekend's results]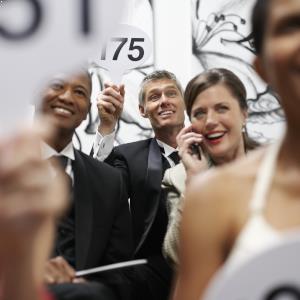 Written by

Nick Bendel