According to REB's exclusive Australian Residential Real Estate Industry Employer of Choice 2015 report, 34.6 per cent of respondents thought their employer needed to improve IT and technology.
Respondents, who were allowed to make multiple responses, also nominated brand recognition on 33.5 per cent, marketing support on 31.4 per cent and mentoring on 28.7 per cent.
Richardson & Wrench executive director Andrew Cocks said the big challenge agencies face with their technology is to integrate lots of moving parts, such as data storage, marketing and communications.
Mr Cocks said it is not enough just to source expert support – agencies also need to provide a clear brief, then monitor the implementation to avoid disappointment.
"It's also important not to be shoe-horned into a solution: every business has got their own way of operating, so you should never feel forced to completely change the way your business operates to suit a technology platform," he said.
Laing & Simmons general manager Leanne Pilkington told REB that technology purchases often fail because they're not accompanied by quality training.
"What I find with a lot of agents is they complain about their technology, but the reality is they don't know how to use it properly," Ms Pilkington said.
"They haven't had the training, so it doesn't do what they wanted it to do. But it's actually not the technology's fault, it's a lack of training."
Ms Pilkington said that while technology upgrades can be expensive, they don't have to be as the bells and whistles are often unnecessary luxuries.
Another way to ensure value for money is to seek testimonials from other real estate businesses and contacts outside the industry, she added.
Rex Software managing director Anton Babkov said agencies often fail to maximise their technology investments.
Mr Babkov said businesses spend lots of money on automation, then make the mistake of limiting their CRM systems to back-office administration.
"So they're very good at smoothing the process of getting a settlement across the line or getting advertising paid for and invoices followed up," he said.
"Where they fall down – and where these systems are most powerful – is on the sales, lead generation and prospecting side of things."
Mr Babkov also said it's usually not enough just to invest in new systems – to be really effective, agencies also need to invest in staff to administer and champion them.
A special feature – available only to REB+ subscribers – looks at some of the key findings from the Employer of Choice report, including the strengths and weaknesses of each national residential real estate group, why agents are attracted to the independent sector and what it takes to create a top office.
To subscribe to REB+, click here.

To buy the full 61-page Employer of Choice report, click here.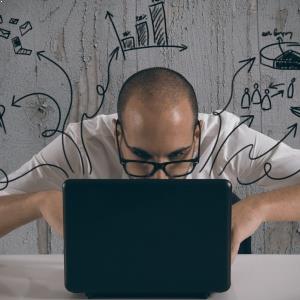 Written by

Nick Bendel