Investment analyst Morningstar delivered a positive assessment of REA Group in an investor research report, forecasting that it would almost double revenue between 2013/2014 and 2017/2018.
Revenue increased 30.0 per cent to $437.5 million in 2013/2014 – and Morningstar forecast it would rise by another 20 per cent when the 2014/2015 results are released.
Morningstar also forecast revenue growth of 20 per cent in 2015/2016, 16 per cent in 2016/2017 and 15 per cent in 2017/2018, which would bring the group to $840.3 million.
"In determining our short-term forecasts, we assume the realestate.com.au website will deliver strong revenue growth as it moves from subscriber-based to a pay-for-listing business model," it said.
Morningstar said REA Group would try to grow the digital component of its revenues by marketing the potential benefits of premium listings directly to vendors.
This extra revenue would come at "little extra cost" and would help REA Group increase its operating margins, according to the report.
Despite the dominance of realestate.com.au, REA Group is facing increased competition from a "reinvigorated" Domain Group, the report said.
"The Fairfax Media-owned online real estate classifieds unit recently moved to a property agent-ownership model, one which puts real estate agents at the centre of the transaction value chain, in an attempt to grow listing volumes," it said.
The report also noted that REA Group's "stranglehold" on digital listings could be threatened by online rivals.
"The rise of Facebook to overtake the dominance of rival Myspace and the growth of Google to supersede the relevance of Yahoo are great examples of how quickly the internet landscape can change to favour a new or superior market entrant," it said.
"Google is a material threat to the relevance of all domestic online classified providers. This online brand corrals large audiences which would suck away the relevance of smaller domestic brands such as REA Group."
REA Group's share price fell 7.7 per cent during 2014/2015, from $42.50 to $39.21.
[Related: REA Group warns about Google and Facebook threat]
Update: The original version of the article accidentally used REA Group's FY13 revenue result for its FY14 revenue result. The figures have now been adjusted accordingly.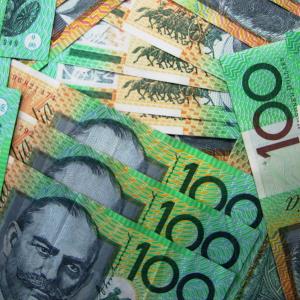 Written by

Nick Bendel