The lobbying will be led by the Certified Practicing Real Estate Agent (CPREA) association, which has identified strong support for change after surveying 5,181 real estate professionals.
According to the survey, 87.5 per cent of respondents want a national licensing process and 91.2 per cent want a consistent educational requirement for licensed agents across Australia.
Most respondents believe licences should be hard to earn – 20.6 per cent think it should require 12 months of experience, 31.6 per cent want two years, 21.9 per cent want three years and 15.6 per cent want five years.
According to the survey, 87.3 per cent believe that leadership and management skills should be part of the requirements for obtaining an agent's licence.
The survey also found that 86.0 per cent think it would be ideal for a real estate salesperson to complete a cadetship for their first 12 months in the role.
CPREA chairman Geoff Baldwin said the survey proved that real estate professionals have an overwhelming desire for uniform national licensing and high training standards.
The association is planning to take these results to Bruce Billson, the federal minister for small business who is also responsible for consumer affairs. It then plans to visit the ACCC and state regulatory bodies in its campaign for change.
Mr Baldwin told REB that the federal government should champion the reform push and tell the industry to get its act together.
He said an attempt to implement national licensing under the previous Labor government failed due to lobbying from some sections of the real estate industry.
"When you have people who provide training such as real estate institutes or training bodies, they're always going to argue for the status quo because that's where their commercial interests are," he said.
"We've got to take the commercial interests right out of it and say, 'What's best for the industry? What's going to lift our public perception?' The only thing that's going to lift it is uniformity at a high standard."
[LinkedIn: What should be the minimum qualification to become an agent?]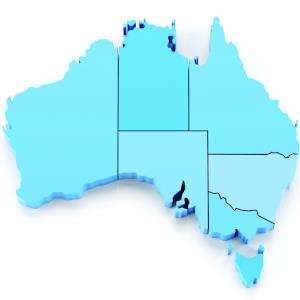 Written by

Nick Bendel