According to a Roy Morgan Research survey of 300 vendors, 58 per cent of respondents chose their agents after seeing them successfully sell a local property.
Another 36 per cent were influenced by a friend's recommendation, 18 per cent by an agent's website or online listing, 12 per cent by local signboards, 5 per cent by newspaper advertising and 3 per cent by social media.
The survey, which was commissioned by CoreLogic RP Data, found that 82 per cent of respondents did some research before employing an agent, while 18 per cent didn't.
For those vendors who conducted research, 79 per cent did an online search of comparable properties, 55 per cent read about local market conditions and 37 per cent attended open homes of comparable properties.
The survey also found that 38 per cent of respondents conducted one interview before hiring an agent, 55 per cent interviewed two or three and 8 per cent interviewed four or more.
The main reason vendors decided to sell was upgrading on 41 per cent, followed by moving for work on 15 per cent.
They also nominated downsizing on 10 per cent, making the most of strong local prices on 10 per cent and 'other' on 24 per cent.
Vendors chose a private treaty sale on 77 per cent of occasions, auction on 20 per cent of occasions, and tender or other on 3 per cent of occasions.
[Related: Survey busts stereotype, finds clients like agents]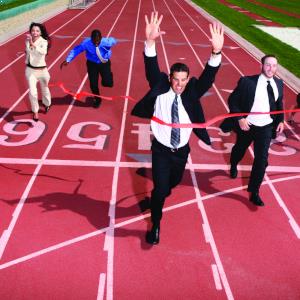 Written by

Nick Bendel