Sydney is one exception, with the median house price growing an average of 7.2 per cent per annum and the median unit price growing at 5.5 per cent, according to valuation firm Propell.
During the same five-year period, Melbourne house prices have risen an average of 3.4 per cent per annum and unit prices have risen 1.5 per cent.
However, Australia's other capitals have grown slower than the inflation rate, which has averaged 2.0 per cent over the past five years.
Perth, which is experiencing a slump, has experienced 0.7 per cent growth in house prices, while unit prices have remained steady.
Adelaide house prices have climbed 0.8 per cent per annum during that period, while unit prices have fallen 1.1 per cent.
Canberra house prices are up 1.0 per cent but unit prices are down 1.3 per cent.
Brisbane has gone backwards in both categories, with houses declining 0.1 per cent and units declining 0.4 per cent.
Darwin house prices have fallen 1.2 per cent, although unit prices have grown 0.2 per cent.
Hobart has experienced a similar trend, with houses down 1.3 per cent and units up 0.2 per cent.
[Related: Darwin revealed as top growth city of past decade]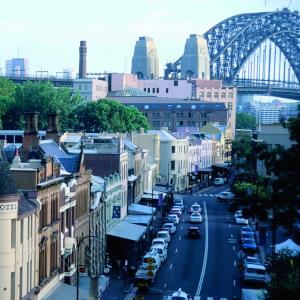 Written by

Staff Reporter