New data from the Australian Bureau of Statistics has revealed there were 203,706 dwelling commencements for the year to March – the first time the 200,000 mark has been reached.
There were 53,901 home starts in the March quarter, which marked a 10.8 per cent jump on the previous year.
The value of work climbed 7.4 per cent to $23.6 billion, with new residential building up 13.6 per cent to $13.0 billion, residential renovations up 0.9 per cent to $1.8 billion and non-residential building up 0.7 per cent to $8.8 billion.
Housing Industry Association economist Geordan Murray said the strong March result was consistent with expectations.
"Further to this, our assessment of leading indicators suggests that the number of commencements in the June quarter was even higher," Mr Murray said.
"When we get the final result for the 2014/2015 fiscal year, it is likely to show more than 210,000 new dwellings were commenced during the year."
Mr Murray said the number of detached houses being built in the March quarter held steady at a relatively high level, while there was a lift in apartment starts.
"A surge in multi-unit dwelling commencements in Victoria was the primary driver of the increase during the quarter. The state recorded more than 9,000 multi-unit commencements, a record high."
[Related: Big housing changes underway in cities]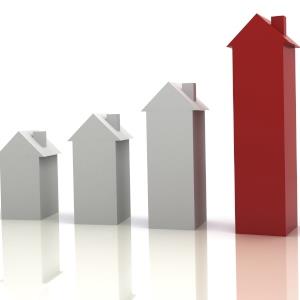 Written by

Nick Bendel