According to a recent REB poll, most agents believe they excel in this situation, with 74.7 per cent of respondents saying they handle it with ease.
Another 20.2 per cent said it's hard work but they generally succeed, 2.0 per cent said they fail more than they succeed and 3.1 per cent said they do all they can to avoid the discussion.
Michael Sheargold of Real Estate Results Network said part of the process of lowering a vendor's expectations is to make them realise that buyers aren't inspecting their property in isolation, but are comparing it to many others.
"In my coaching we don't talk 'price adjustment' or 'price reduction', we talk 'price alignment'," Mr Sheargold REB. "The reason we talk price alignment is because real estate is a market."
Mr Sheargold said vendors need to understand that an overpriced home is likely to sell only when all the correctly priced homes have sold. In the meantime, the overpriced home is making all the other homes look like better value for money.
Paul Richards, a director at Bekdon Richards Estate Agents, said his Melbourne office uses hard data to manage vendor expectations.
"I'm really big on making sure our vendors are armed with comparable sales and are up-to-date with market feedback," Mr Richards told REB.
"Every property we list, our vendors will sign off on comparable sales that we've shown them – because you can't argue with that.
"If a house on the same land, with the same number of bedrooms, that is very similar just sold for $2.5 million, then you can't argue yours is worth $3 million."
[Related: Stop talking about price, says customer service expert]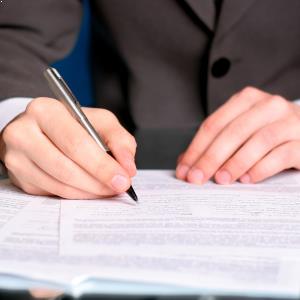 Written by

Nick Bendel & Lara Bullock