The group reported underlying net profit of $185.4 million for the 12 months to 30 June 2015, which was up 13.4 per cent on the previous year.
Headline net profit jumped 40.3 per cent to $210.2 million – the difference was due to one-off factors, including the sale of Hong Kong portal Squarefoot.
REA Group's underlying revenue rose 19.5 per cent to $522.9 million, while headline revenue rose 26.7 per cent to $554.2 million.
The multinational group also operates in Asia, Europe and North America, but the Australian business remains dominant, with local revenue climbing 20.5 per cent to $472.8 million.
In Australia, the average monthly revenue per agent increased 14.3 per cent, from $2,587 to $2,957. The number of agent customers also increased, rising 5.0 per cent to 9,922.
REA Group said one reason for its positive results was a "significant increase" in the use of its premium listing products and the introduction of market-based pricing.
"As we enhanced these depth products offerings and made them easier to purchase, this led to increased take-up of premium listings by both residential and commercial property agents," it said.
"We have also successfully introduced a market-based pricing model in which depth products are priced according to the location of the property as opposed to the location of the agency."
REA Group said depth products offer significant revenue opportunities for the future.
"Firstly, we will expand the number of customers who buy depth products. Secondly, we will sell more of our top-tier premium listings to existing customers. Finally, we will enhance and augment our existing range of premium listings," it said.
REA Group also reported that realestate.com.au receives an average of 991 million monthly page views.
The portal experienced a 26 per cent increase in average monthly views to its main and mobile sites, as well as a 25 per cent increase in combined mobile site and app visits.
Chief executive Tracey Fellows said the Australian business continues to go from strength to strength, with the big jump in local revenue occurring despite a 4.0 per cent fall in Australian listing volumes.
"We've accomplished this by providing our customers more choice and better value, and by giving the 3.4 million people who use our sites monthly an exceptional experience," she said.
[LinkedIn: What's your favourite listings portal and why?]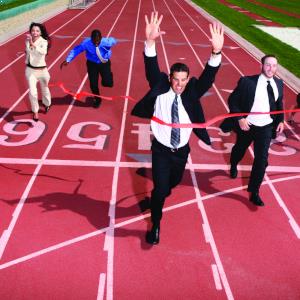 Written by

Nick Bendel