Raine & Horne appraisal numbers for July are 63 per cent higher than the same time last year, according to executive chairman Angus Raine.
However, while more Australians are considering selling their property, listings have fallen by 1 per cent, he added.
Mr Raine said this indicates that many Australians still don't feel comfortable putting their homes on the market.
"This indecision is understandable, as many home owners are telling our offices that they're worried that if they sell, they may not be able to buy back a suitable next property due to price hikes or a shortage of stock," he said.
However, Mr Raine said he was confident that listing activity would soon increase.
"It's the calm before the storm, and while extra properties for sale will test the strength of markets across Australia, buyer demand, particularly in Sydney, is very deep, and should underpin long-term prices," he said.
According to CoreLogic RP Data figures from earlier this month, four capitals have experienced year-on-year declines in listings: Canberra, Hobart, Melbourne and Sydney. Brisbane, Adelaide, Darwin and Perth have gained listings.
Lachlan Yeates, co-principal of the Dee Why/Collaroy office in Sydney, said a lack of vendor confidence is stalling property turnover in his region.
"If more owners take the plunge to list, it will create a pool of properties for sale – and market activity will pick up as these people also become buyers looking for their next property," he said.
"Activity may collect pace once the calendar flips across to September, or we see a group of vendors take the plunge and put their homes up for sale."
[Related: Raine & Horne prepares to expand into another four countries]
READ MORE 
Small offices 'being replaced by super agencies'
Mining company close to acquiring real estate group

Auction use ranges from 2% to 39% in Australia's capitals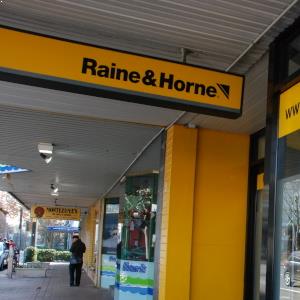 Written by

Staff Reporter