There was $23.3 billion worth of construction done in the June quarter, according to the Australian Bureau of Statistics.
That represented a 2.6 per cent decline on the previous quarter, but a 3.8 per cent increase on the previous year.
Australians completed $14.6 billion of residential construction between April and June, which was down 3 per cent on the previous quarter but up 7.4 per cent on the previous year.
Residential construction represented 62.8 per cent of building work in the quarter, compared to 62.4 per cent the previous quarter and 60.3 per cent the previous year.
The Property Council of Australia's executive director of residential, Nick Proud, said these latest figures highlight the important role residential construction work is playing in supporting the broader Australian economy.
"The activity underway is still very strong; however, the drop over the quarter posted by most states could be a sign of a slowing in commencements," he said.
"This is something to watch as we can't afford to see new construction levels weaken. Maintaining high activity is crucial to keep pace with housing demand, population growth and job creation."
[Related: Property market sees increase in riskier borrowing]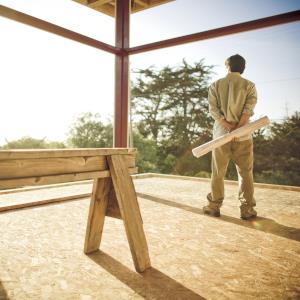 Written by

Staff Reporter