Charlie Cini from United Realty sold a semi-rural Sydney property for $3.205 million – well above the $2.35 million reserve and the $2.5 million estimate he made at the start of the campaign. Six offers were made before the auction, the highest being for $2.3 million.
"There was a lot of genuine interest in the property," he told REB. "The demand was incredible – it even shocked us."
Mr Cini said the sale was initiated almost 12 months ago when the client contacted his office.
"It was a deceased estate and the family were unsure what to do with it, whether they should run with a subdivision, renovate the house, rent it out or sell it as a whole," he said.
"We went there and spent a couple of hours with them showing them what their options were and what that would entail in cost and time. After almost a year, they decided to do absolutely nothing and sell it as it was."
Mr Cini said his superior follow-up skills were one of the reasons he was chosen over other agents: he contacted the client every month, with a mixture of phone and email communications.
Another way in which he differentiated himself from his rivals was by highlighting that he was a local agent who specialised in these sorts of properties.
"When we deal with our clients, 90 per cent of them are buying and selling acreage real estate, whereas a lot of other agents that dabble in acreage do quite a lot of residential," he said.
"Every acreage property needs to be dealt with individually because they're so different. You could have a $1 million difference from a property on one side of the street to the other."
Auctioneer Rocky Bartolotto from Auction Services said the auction attracted 28 registered bidders, with seven buyers then submitting more than 180 bids.
Mr Bartolotto told REB that bidding opened at $1.1 million, immediately jumped to $2 million, and then increased in lots of $50,000 and $100,000 until $2.7 million.
Two parties then fought it out until $3 million, with $150,000 of the increase occurring in $1,000 bids, according to Mr Bartolotto.
"Just at the point when it looked like one was gaining the upper hand, a new bidder emerged at $3 million and quickly stamped his authority, turning the other two bidders' $1,000 bids into increases of $10,000 bids," he said.
"One bidder dropped off, with the original bidder who had been with me from the start stopping at $3,195,000. A final bid of $3,201,000 was [then] quickly outbid to $3,205,000."
[LinkedIn: Which generally works better – auction or private treaty?]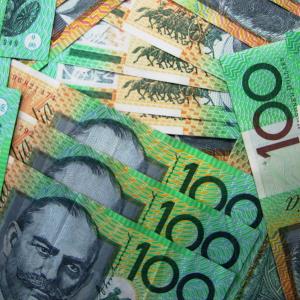 Written by

Nick Bendel