The Adelaide agency's head of sales and marketing, Genevieve Toop, told REB that the app gives buyers the inside running on properties that are getting ready for launch.
"When clients pass by these homes on the road, they receive an alert to notify them there is a home for sale – as to the public there is no signboard or any way for them to know the property is even for sale," she said.
Toop&Toop's app was designed in-house in consultation with an Apple IOS app specialist.
Buyers and tenants can now use their iPhones and Apple Watches to receive real-time updates about properties as they progress from listing to settlement.
Ms Toop said the app is different to other property apps as it is entirely based on the user experience and showcasing homes in the best possible light.
"We are able to do this as it has nothing to do with advertising dollars spent, like on portals, and is not cluttered and filled with too much information," she said.
"Buyers have the chance to fall in love with a property and keep an emotional connection through the beautiful images and videos throughout the whole campaign."
The big advantage of directing buyers to an in-house app, rather than a real estate portal, is that competing properties aren't visible.
One advantage of apps in general is that they offer a more immersive experience than mobile-optimised websites, according to Ms Toop.
"This is something so important to us as agents; that we are able to create an emotional connection between buyers and properties," she said.
"When buyers are emotionally attached to a property, this is when premium prices can be achieved."
Ms Toop said the agency began developing its app five months ago after concluding that it could no longer ignore their increasing popularity.
In early 2014, Toop&Toop launched a fully optimised mobile website, and saw a dramatic increase in the time buyers spent looking at its properties on mobiles, Ms Toop said.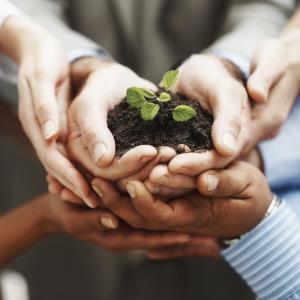 Written by

Nick Bendel