CoreLogic RP Data revealed that Sydney received 8,371 new listings between August 27 and September 24 – an increase of 18.8 per cent on the same period in 2014.
New listings are at the highest level in Sydney since November 2014, according to CoreLogic RP Data.
Canberra's supply of new listings rose 5.8 per cent to 545, while Brisbane was up 4.7 per cent to 4,206, Adelaide was up 4.1 per cent to 1,964 and Melbourne was up 3.8 per cent to 7,830.
Three capitals experienced declines in new listings: Hobart fell 1.3 per cent to 370, Perth fell 14.8 per cent to 3,363 and Darwin fell 32.8 per cent to 180.
The slumping markets of Perth and Darwin, along with the booming market of Sydney, were the only capitals to experience increases in total listings.
Perth's total listings jumped 18.5 per cent to 17,941, while Darwin was up 14.3 per cent to 1,514 and Sydney was up 5.8 per cent to 19,420.
Hobart experienced the biggest drop in total listings, which were down 18.0 per cent to 1,913, while Canberra declined 8.9 per cent to 1,964.
Melbourne fell 3.8 per cent to 26,676, Adelaide fell 3.4 per cent to 6,790 and Brisbane fell 1.3 per cent to 16,078.
[Related: Auction market shows signs of weakening in Sydney]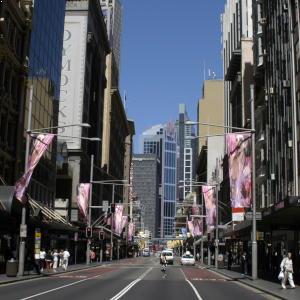 Written by

Staff Reporter