John Sneddon from McGrath Estate Agents Dickson sold a three-bedroom house in Campbell for $1.115 million by working very closely with both buyers in the lead-up to the auction.
Mr Sneddon told REB he contacted both registered bidders several times a week before the auction to help build their interest and address any issues they may have had.
"The house had been extended four years ago and the final certification was overlooked by the builder, so we had to work our way through that and ensure the buyers were happy," he said.
"These two buyers were satisfied with the special conditions and the work that we'd done to alleviate any concern, so they came along, opened the bidding strongly and kept at it."
One key issue that Mr Sneddon had to alert potential bidders to was the fact that the property will be tenanted until October 2016, which he mentioned in the property's listing.
"I was referred to the vendor when he was initially renting the property out through our agency just over 12 months ago," he said.
"The vendor was pretty keen to renew the lease with the tenant, so I just explained that with a tenancy in place, he could rule out some potential buyers since there could be a good number of people interested in the property, but only from an owner-occupier perspective."
Mr Sneddon said he had some auctions recently with up to a dozen bidders, but that two had been enough this time because they had fought so strongly.
Evidence at the start of the campaign suggested that the property would sell for between $950,000 and $1.05 million, according to Mr Sneddon.
"Before we started the campaign, there had been four sales of properties that you would consider to be reasonably comparable and they sold between $950,000 and $1.059 million, so we had every reason to expect something similar," he said.
"No one was talking over $1.05 million for the property, but come the auction these two buyers were certainly keen to own it."
[Related: Emotional bidding war triggers premium sale price]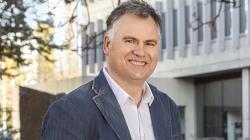 Written by

Jay Garcia