Speaking to REB, Mr Panos said he sees real estate agents and mortgage brokers as "extremely similar" professions.
"Some of the things that I see make them closely aligned are, generally speaking, the agent or broker who makes the most amount of appointments wins in the end," he said. "So we pretty much know it's a job of lead generation."
He added: "The next thing I see that is very similar is, when we talk about prospecting, without a doubt, the best form of prospecting is providing incredible customer service.
"If you do it very well, what you are doing is recruiting and creating an army of salespeople for you. And they are happy customers that go off and create other happy customers."
Mr Panos said the job of an agent or broker is "process driven", adding that he finds it interesting that engineers make excellent salespeople because they have "logic in the steps".
"What we clearly know is that in broking and in real estate, the person who has the most amount of conversations and stays in contact with those people means that they are on the shopping list at a time when a client needs to make a decision," he said.
"But it's having this ability to stay on the shopping list when they are not making a decision, where a lot of brokers and agents seem to drop out."
Many agents and brokers are not prepared to keep doing things without getting rewarded for them, Mr Panos said.
"So I would say that real estate and broking are pretty much the same – it is not a sprint. It's a marathon."
[LinkedIn: Do you win business off brokers? How and how often?]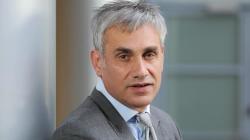 Written by

James Mitchell