Fair Trading NSW has launched a review into regulatory standards in the real estate industry, with one of the key points examining whether border-town agents should be allowed to operate across state lines under the one licence.
"Essentially, there is a desire for greater flexibility that will allow stock and station agents to operate across borders without having to go through the formal recognition process," the Fair Trading NSW review noted.
"Automatic mutual recognition would allow agents whose principal place of residence is in one jurisdiction, but close to either side of the NSW border, to work in NSW or vice versa under their original licence without needing to apply for mutual recognition."
Greg Valamios from Ian Ritchie Real Estate, who operates in the NSW town of Albury and the Victorian town of Wodonga, said the proposal makes sense because it is troublesome to have to acquire and maintain two licences.
"I think other agents would share my view. One ticket to do both states, I don't think it would be a problem," Mr Valamios told REB.
"Maybe people have different views, but the information you get in NSW is similar to Victoria. Obviously rules and regulations are different, but that's just a matter of researching and getting up-to-date with real estate. I don't think anyone should have any problems."
However, Century 21 Coolangatta principal Peter Swift, who operates on both sides of the NSW-Queensland border, said he opposed the proposal, because different regimes should require different tickets.
"The legislation is different, and they're going to allow people to go across different states with [the one licence]? They don't even know the legislation," he told REB.
"Everything is double where we sit because we do operate both sides of the border, so by taking that away means we're going to have more competition with other people that are even further away."
[LinkedIn: Are there any regulations that should be changed?]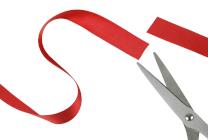 Written by

Emma Ryan