Barry Plant has reported 10,613 sales during the first 11 months of the year – up 13 per cent on the corresponding period last year. Volumes jumped 24.8 per cent to $6 billion.
Part of the reason for the improved result is the strong finish the 80-office Victorian group has made to the year.
Barry Plant's median price climbed 2.4 per cent to $638,000 between October and November – even though Melbourne as a whole fell 3.5 per cent to $603,000, according to CoreLogic RP Data.
The group sold 2.8 per cent fewer properties in October 2015 than it did in October 2014 – 1,003 compared with 1,032. However, volumes rose 14.5 per cent to $611 million and the median price rose 18.5 per cent to $624,000.
The decline in sales was almost certainly because the AFL grand final was held in October this year rather than its usual September slot.
Combining the two months, the number of sales in September-October 2015 was 4.3 per cent higher than the year before, while the value increased 21.8 per cent to $1.2 billion and the median sale price increased 21.5 per cent.
Barry Plant, which claims to represent more than 11 per cent of the Melbourne market, gets most of its business from the middle and outer suburbs.
Chief executive Mike McCarthy said the rising prices being enjoyed by the group suggest that part of Melbourne is still experiencing price growth.
"Our figures support my view that the ripple effect from the inner suburbs' price rises over this year are being felt in the middle to outer suburbs, and probably still have some time to run," he said.
[Related: Barry Plant business sells 71 homes in record month]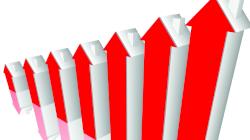 Written by

Staff Reporter