Tech Week, which begins today, will show agents how to master existing technologies and prepare them for the innovations of tomorrow.
REB has brought together some of the industry's best technology experts to produce a week of content dedicated to this important subject.
Digital disruption, social media, CRMs, apps and video are all covered, as is the emerging technology of virtual reality. Agents will also discover how 3D printing and even self-driving cars are set to fundamentally change the real estate industry in coming years.
Agents will hear from leading industry thinkers like John McGrath, Anthony Toop, Douglas Driscoll, Angus Raine, Tom Panos and Josh Cobb, alongside prominent figures such as ex-News Corp CEO Kim Williams and futurist Vivek Wadwha.
Best of all, Tech Week is a jargon-free zone that provides simple ideas that agents can implement into their business.
Each afternoon this week, REB subscribers will automatically receive a dedicated newsletter with the specialised tech content.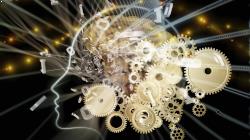 Written by

Staff Reporter