Shares in the real estate group ended yesterday at $1.835 after they started trading at $2.10 – a decline of 12.6 per cent.
This has resulted in McGrath's market capitalisation decreasing from $281.8 million to $246.2 million.
Chief executive John McGrath, who founded the company in 1988, said last month that the float would be an important step in his original goal of building a world-class business.
Some of the funds generated from the float will be used to help the group expand, including a move into Victoria "in the near term".
"I believe our model provides us with advantages over other real estate groups as it allows us to partner with strong local franchisees and roll out our brand into new regions, as well as to selectively open new company-owned offices," Mr McGrath said last month.
"In addition to our ongoing organic growth, the offer gives us the opportunity to consider selectively acquiring businesses that are compatible with McGrath."
[Related: McGrath grows sales 76% in two years]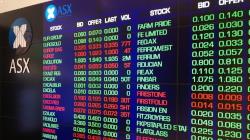 Written by

Nick Bendel