Jason Roses from Luton Properties used 26 photos in his listing for a four-bedroom home in Crace – and he said such thorough marketing helped him generate more interest for the property, which sold for $1.25 million.
Mr Roses told REB that while a majority of his competitors use fewer than 10 photos, for him that's not enough.
"You can never give too much," he said. "We've got one shot to convince these buyers that this is the home that they're going to buy and that they're going to live in.
"Our job is to market the property to the best of our ability so we've got to make sure we get it right."
Mr Roses said using a lot of photos on property listings allows the prospective buyers to clearly imagine themselves living there. "I think it tells a story," he said.
"When you've got a lot of photos, they're sitting by the computer and they're able to go through the home, looking at the different aspects and angles and picture themselves living in there."
Mr Roses noted that he is surprised that other agents don't choose to take this approach.
"I find a lot of agencies, a lot of ads, they're not giving all the information," he said.
"I think it's about giving a good overall feel and aspect of what every single room looks like because you want to convince them as much as you can. At the end of the day, we've got to get as many buyers to auction as possible."
[LinkedIn: Describe your most successful marketing campaign]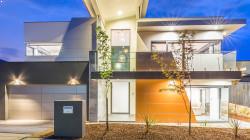 Written by

Emma Ryan