Andrew Blamey from Rance Blamey Real Estate said he had to lower the vendors' expectations at the second time of asking but managed to uncover a new buyer for the Kenthurst acreage property, which sold at auction last weekend for $2.23 million.
The first campaign, which launched in August, was done by private treaty and attracted a higher price, which Mr Blamey declined to disclose.
Mr Blamey told REB he had to educate the vendor that although the first campaign occurred during "the best capital growth marketplace I've seen in 30 years", supply and demand had shifted by the time the second campaign began.
The opening sentence of the updated listing mentioned the failed settlement – this not only educated the buyers but also made them feel they might be able to snare a bargain, according to Mr Blamey.
"A lot of people asked me what the numbers were on it, which I did disclose to people," he said.
"But in disclosing them to people we indicated that we believed the first buyer was paying over market … [and the vendors] knew that first sale was not going to be relevant to the end dollars we achieved at auction."
Mr Blamey said the vendors were delighted with the result, because they had already left the property and had grown tired of returning twice per week to maintain the extensive gardens.
This was the fourth time in Mr Blamey's three-decade career that he had been forced to deal with a failed settlement.
On the first three occasions, he learned the hard way that the agency agreement needs to have a clause that allows for the agent to be remunerated if the buyer can't settle.
"In this particular instance, for the first time, we got paid on the failed first sale and we get paid on the second sale," he said.
[Related: Sydney house prices fall 1.5% in November]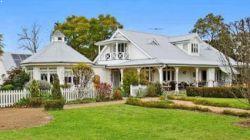 Written by

Nick Bendel