Gordon Whicher from LJ Hooker Cleveland said that holding so many inspections for a recent Mt Cotton acreage listing convinced buyers they were dealing with a committed seller.
Mr Whicher told REB that holding lots of inspections is a strategy he regularly uses because it gives buyers every chance to see a property and proves they're not wasting their time.
"The hardest thing I have to do as a salesman is break through the wall of indifference of buyers – that the people selling their properties are actually serious," he said.
"Giving every opportunity for buyers to get through sends a clear message that this is on and that the vendors must be serious."
The 11 open homes were held on a Tuesday, Wednesday, Thursday, Saturday and Sunday and attracted 52 groups. The property ultimately sold at auction for $1.41 million.
Mr Whicher's marketing campaign included three full-page ads in the local paper, which he described as another message of intent to buyers.
Mr Whicher educates his vendors that holding lots of inspections not only maximises buyer interest but also means owners don't have to worry about sudden unscheduled appointments.
"I explain to the sellers, 'The upside for you is that we're not going to be ringing you every two minutes wanting to bring someone through. You've got 11 hours in the best part of 400 hours prior to the sale day that you've got to have the house ready for," he said.
[Related: LJ Hooker Cleveland makes Top 50 Sales Offices ranking]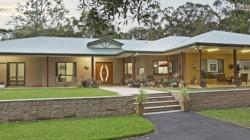 Written by

Nick Bendel