Through the partnership, brokers who use the HashChing platform will have their profiles appear whenever a prospective home buyer visits Onthehouse.com.au and searches a particular suburb.
Unlike mortgage comparison websites that channel prospective buyers to lenders, HashChing sends consumers to a broker in their local area for further credit advice.
When they see a deal they like, buyers punch in their postcode and are connected with a broker in their local area. Once they've submitted their details on the platform, buyers receive a notification telling them who their broker is and the date and time of their appointment.
Buyers also receive the broker's profile picture along with a phone number and email address.
HashChing claims to have generated more than $225 million worth of home loan leads to its 71 active brokers, with another 1,250 waiting to join the platform.
Chief executive Mandeep Sodhi said the Onthehouse partnership would allow HashChing to generate more leads to feed the growing demand from brokers.
Onthehouse already has existing relationships with a number of large broker groups on an advertising level, but this new partnership will allow those looking for a property the opportunity to engage individual brokers in specific suburbs.
Chief operating officer Andy Antonini said the HashChing partnership helps buyers by introducing them to a trusted adviser.
"It promotes a longer-term relationship based on advice, rather than the broker just trying to sell them something," he said.
[Related: Onthehouse unveils 'milestone' tech platform]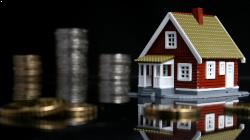 Written by

James Mitchell