The Queensland group, which has 20 offices across Brisbane, Toowoomba, the Gold Coast and Sunshine Coast, made the donations as part of The Smith Family's annual Toy and Book Appeal.
The presents were collected over a two-month period by each of Coronis' offices, with both staff and clients providing strong backing, according to managing director Andrew Coronis.
"We put the call out to our database, and we have had buyers, sellers, tenants, landlords and some of our business partners drop toys and books into each of our offices which has been wonderful to see," he said.
"I truly believe that giving is great for the soul, and knowing that Coronis has been able to help The Smith Family and all the work they do for our community during the festive season is something that I am very proud of."
The Smith Family's Queensland general manager, Alan Le May, praised Coronis' contribution, which he said would help disadvantaged children during the festive season.
Coronis was named Major Independent of the Year at the 2015 REB Awards.
Click here to donate to The Smith Family.
[Related: Coronis signs merger deal]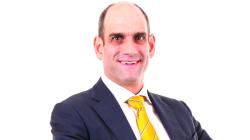 Written by

Staff Reporter