Jeff Chapman, product and marketing manager at LJ Hooker Home Loans, said the group would roll out a full range of white-label products by the first quarter of 2016.
That will include branded general insurance, mortgage protection insurance and credit cards, according to Mr Chapman.
"By us putting our own brand on our mortgage products, what we're saying to the real estate guys is 'When you give us a lead and we write an LJ Hooker Home Loan product, the client has got an LJ Hooker debit card, an LJ Hooker credit card and LJ Hooker home loan statements'," he said.
"When they look to list their property to sell down the track, they're more entrenched in the brand.
"Our real estate agents really love that – they really love the aspect of being able to extend their brand through the home loan division."
LJ Hooker Home Loans started its move into white-label products in September when it launched LJ Hooker Home Loans Accelerator, backed by Macquarie. A month later, it launched an Advantedge-backed loan under the name LJ Hooker Home Loans Connect.
Mr Chapman said LJ Hooker Home Loans wants to be more than just a typical brokerage.
"Our guys won't be simply broking loans through 20 or 30 lenders: they will be selling LJ Hooker Home Loans products," he said.
"We are setting up our own securitised funding, so that's a very big step for the group."
[LinkedIn: Do you win business off mortgage brokers?]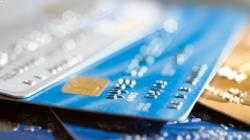 Written by

Adam Zuchetti