Paul Pfeiffer of Melbourne Deluxe Property sold a three-bedroom house sitting on 658 square metres in Kew for $2.015 million to an investor who plans to undertake his first development.
Mr Pfeiffer told REB that he gave the vendor an estimate of $1.7 million to $1.85 million at the start of the campaign, but ultimately got a better result after talking up the local lifestyle and potential.
Mr Pfeiffer said land value dictated the marketing of the house, with the online gallery including photos of the local suburb and amenities. There was only one photo of the house, which was towards the end.
According to Mr Pfeiffer, concentrating on the land helped boost the final sale price since the house's electricity and gas had been disconnected for demolishment.
"It can be reconnected, but instead of doing all that and dressing it up as a home, we just focused on the land perspective because that's what most people are chasing," he said.
With 20 years' experience working in the area, Mr Pfeiffer offered comprehensive market information to potential buyers about how Kew's land value is catching up to adjacent suburbs.
"The Balwyn High School zone, Balwyn North, has gone through incredible growth through the early part of 2015," he said.
"Traditionally Kew sits higher in terms of dollar per square metre than Balwyn, but this year it certainly surpassed Kew, so I think Kew is now starting to play catch-up."
[Related: Agent sells 'unlivable' house $560,000 above reserve]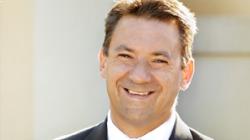 Written by

Jay Garcia