Bronte Manuel from Toop&Toop achieved the fifth-most viewed listing of 2015 by marketing his $605,100 house like a mansion, while fellow Adelaide agent Theon Bruse from Bruse Real Estate ranked seventh by nailing the pricing for his $650,000 property.
Mr Manuel told REB he promoted his three-bedroom Norwood listing "like it was a $2 million home", which helped attract more than 150 groups during the series of open homes.
"We got the best photography we could possibly do, we had the biggest internet listing you could possibly get, we had the shiniest brochures, we did the letterbox drops that anyone would do, we ran it through our database which is very comprehensive, we had it in the paper – so we really gave it exceptional exposure," he said.
"Internet hits were out-trumping everyone at the time, and against the market average it was just through the roof. Our attendances at opens were reflective of that, hence we managed to get multiple offers and create a strong result."
Mr Bruse told REB his strong local knowledge allowed him to get the pricing spot on for his four-bedroom Magill listing – his pre-campaign estimate was identical to the final sale price. The result was an average of 30-40 groups for each open home.
"I have market share in that area so I do sell a lot through there, and I usually get them right first up," Mr Bruse said.
"We obviously use technology to keep us up to date, but the basics of watching what's happening in the local area with all sales keeps you on the ball as well."
[Related: Agency gets 30% more hits with new marketing idea]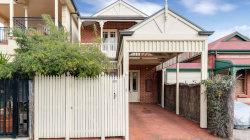 Written by

Nick Bendel