"The current model is flawed. As an industry, we look for the training we want, not the training we need. Seminars are just caffeine shots and we all know what happens an hour after you've drunk a cup of coffee, you experience the downside," Starr Partners CEO Douglas Driscoll said.
Mr Driscoll and other panel participants gathered at the REINSW 'The Path to Professionalism' summit at the Sydney Opera House to discuss recent changes to legislation relating to agent training.
One of the key topics raised was the star agent – is it still a winning formula or should it be retired?
The panel members agreed that the new legislation would draw a clear line between agents who had reached the top through hard work and those who were there without deserving to be.
"We've been treating consumers the same way since I started in real estate [in] the 80s, but society has changed, expectations have changed, everything's changed except the way that we deal with the transaction and with the people that we're working for and with," Laing+Simmons managing director Leanne Pilkington said.
"Some high-achieving agents are incredibly. They're very transparent and focused on providing value to their clients, but others are in it for themselves."
The panel suggested that the new training regulations and the tougher sales market would force the agents who have been cruising to the top without putting in the grunt work to fall away from the pack. But they cautioned this would not happen instantly and would require the support and leadership of others in the industry.
The panel agreed that buyers and sellers want transparency and better customer service, especially with more set-fee models joining the industry and potentially affecting the fees agents can charge.
"The priorities, the behaviours and the approach to the transaction has the old star agent front and centre every time. It's hugely limiting culturally, we have very little creativity and innovation in the industry," BresicWhitney's CEO Shannan Whitney said.
"This obsession that we have about ourselves is suffocating any form of creativity and any form of inspiration that there is outside a real estate agent. We continue as an industry to focus on ourselves to the detriment of our future business, our own careers and our organisations."
Mr Whitney and his fellow panellists agreed that agents who want to succeed in 2017 need to change the way they view their customers and make the experience about the seller or buyer. An agent who did so would thus become a new type of star agent with a following of loyal customers.
The key to moving forward and creating a new army of star agents, who are providing customers with the service they desire, lies in training and leadership.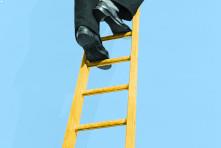 Written by

Hannah Blackiston