Several leading real estate identities have told agents they should learn to use their existing technology before focusing on new toys.
Raine & Horne executive chairman Angus Raine said many agents look for the next big thing at the expense of generating maximum efficiency from their existing CRM.
"We've built a V8 and a lot of them are using a Barina without a third gear. That's our biggest issue as an industry," he told an REB Leadership Series event for franchise bosses.
"How many times do we have someone create a 'new disruptor app', and then you go to the tech guys and they say it's already in the CRM?"
Laing & Simmons managing director Leanne Pilkington also said that too many agents waste time worrying about next-generation CRM systems.
"I keep saying to them: "I don't care what you use, just use it properly. Stop wasting your time having a look at all the possible options," she said.
Century 21 chairman Charles Tarbey said he had never seen any of his staff get full value from the network's CRM system.
"Some use 10 per cent of the platform, some use 50 per cent," he told the REB Leadership Series event.
Mr Tarbey recalled one unhappy incident at a conference when a franchisee revealed that he paid a third party to email his database – even though that capability was part of the Century 21 platform.
"I was sitting there fuming, because we've had the broadcast platform in place since 2002. I couldn't believe it and I had to talk to him afterwards," he said.
"He hadn't even thought about the fact that broadcast platform is there free of charge and that you aren't giving your leads to a third party."
Meanwhile, Aro Software chief executive James Rubulis has revealed that some agencies make the mistake of buying CRMs they don't even need.
"As crazy as this may sound, we are aware of many agencies that have several CRMs in their business, and are paying multiple payments on systems that are capable of doing the same things," he said.
"We have had Aro clients take on another CRM because they didn't realise we also had the feature they were after."
Five CRM mistakes agents commonly make
Not entering enough data into their CRM
Not integrating their CRM with other software, which would allow for data to be imported and exported
Not creating rules to automatically alert buyers about relevant properties before they hit the market
Not creating automatic reminders to follow up with old clients
Not venturing beyond their comfort zone to study new features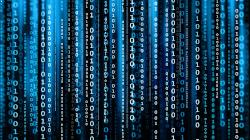 Written by

Nick Bendel