Market roundup

For the real estate industry, 2013 concluded on a strong note with the housing market improving significantly from the last thanks to low interest rates and rising confidence from buyers and sellers.
According to Australian Property Monitors' (APM) State of the Market report released in December, the outlook for capital city housing markets in 2014 is mixed with the impact of declining economic activity, which will moderate house price growth.
APM says the biggest test for the housing market is rising unemployment, which will likely cause the Reserve Bank to cut interest rates again, notwithstanding a downward trajectory for the local currency dependent on the global economy.
Despite the lower interest rates being a boost to mortgage holders, these will be overshadowed by concerns over job security and continued low income and profit. The possibility of a continued modest performance by the stock market is set to subdue prestige property buyers, particularly in Sydney.
APM predicts that within the uncertain economic outlook, the national median house price will likely increase by between three and five per cent this year, which has been bolstered by solid early-year contributions from Sydney, Perth, Darwin, Brisbane and Hobart - with more modest inputs from Melbourne, Adelaide and Canberra.    
According to the latest figures from RP Data, house values grew by 9.8 per cent during 2013, which is the highest level in four years, with median dwelling values sitting at $540,000. 
Research analyst Cameron Kusher says as values rise across each capital city, the rate of growth will depend on a number of factors.
"The main challenges in 2014 are likely to be the impact of a forecaste higher unemployment rate, affordability constraints for the more price-sensitive sectors of the market (particularly in Sydney, Melbourne and Perth) and whether any regulatory changes will be implemented by APRA and the RBA to cool the near-record high levels of investment activity," he says.
Big data
Product director at Domain Damon Pezaro says in recent years many companies have invested in data capabilities and are learning how to leverage this for their businesses.

"I think we will see 2014 as the year in which companies stop and ask 'We have all this data - now how are we best going to use it?', where the shift will move to focus more on the analysis of data and the output of that analysis," he says.
"As technology and costs of storing data continue to decrease, 2014 will likely see the rise of everyday business capitilising on the insights big data has to offer by leveraging it as a valuable tool to bring about increased efficiency and helping to predict outcomes with greater accuracy."
Mr Pezaro says it is important for agencies to get their data management in order by focusing on small data before concentrating on big data.

"I would strongly recommend that agents use the very cost-effective technology solutions that are readily available to help drive efficiencies through their business. A good example of this would be using a system like MyDesktop, a CRM for agents, for full customer management, efficiencies in communication and time"
Big data benefits agents as they can access more insights from multiple data sources. This in turn will allow agents to provide relevant recommendations to clients, as well as being able to predict their decisions.
However, Mr Pezaro emphasises that data would play no role unless it was understood through analysis.
"Analysing the data to gain insight into customer behaviour will have a profound impact on the industry. Even the most basic analysis could be used to increase the impact of marketing efforts, which reduces business costs," he says.
"There are many other advantages, including offering an improved service to clients, being far quicker to make important decisions and generally creating a more efficient business."
Technology
Director of Harris Real Estate Phil Harris predicts that technology will become a great divider for agencies.
"We are going to see a growing gap between the agencies who do it well and those who don't get it," he says.
"Take databases and online sales sites, for example. Everyone uses them, but the best agencies milk them for all they can"
"And strangely, the more technology there is, the more it emphasises that the difference between the great agents and the passable ones is excellent customer service. If you're not focusing on that and using technology to allow you to do your best, then you're not going to last in the industry."
Client relationship management (CRM) software will continue to grow in its level of sophistication and usability, founder and CEO of Real Estate Results Network Michael Sheargold says, and the goal for technology providers is to combine usability with functionality.
"There is far greater awareness today than ever of the power and the responsibility of the database, the business base that someone is building and how they're nurturing and looking after that, and allowing technology to support that particular process," he says.
Mr Sheargold adds that businesses need to stop looking for the perfect CRM system and invest in one that ticks a lot of boxes in terms of functionality and usability, then use it to its full capabilities.
"Real estate offices have already invested in the great part in the technology," he says. "What I think 2014 is about is ensuring we can capitalise on the technology that's been invested, which means that the CRMs are actually going to do what the CRMs are designed to do - client relationship management, connecting and maximising that in a major way."


Social media
Harris Real Estate's Mr Harris believes social media will have an increasingly important role to play in the new year, but defining it is difficult.
"In many ways it is still an unknown and we are yet to see any agency truly embrace it for better results. I don't see anyone yet with a clear plan, but there is potential there," he says.
Managing director of Morton&Morton Ewan Morton says his agency has been pursuing social media strategies to deliver messages to the public, but the challenge for the industry is keeping up with fast pace of change.
"Now we need to go on Instagram. Okay, what's next? There's always something else coming along," he says.
"We have enough to do, there's enough going on, so you need to have processes and systems to be able to deal with this stuff fast, and I think that's where a bit of it falls down - it's quite resource-intensive"
Mr Sheargold tells agents they do not need to be 'social media masters'.
"I have seen agents go and do a half-day or one-day course on social media in real estate and they come back with what I call the 'This is it' phenomena, and this is all they do," he says.
"They stop making calls, they stop meeting people face to face because it's all about social media, and they're hiding behind it as opposed to connecting."
He reminds agents and principals to see social media as a strategy that helps them communicate and connect with their clients more easily.
In addition, they also need to be "crystal clear" on their identity and whether their means of communication, both online and offline, are expressing this.


Their actions

Real Estate Business asks some of the major networks what their main focus will be for 2014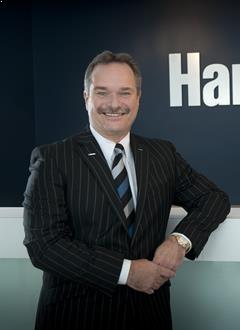 Mike Greenmanaging director, Harcourts International
Harcourts' key areas of focus for 2014 are threefold:
1. Growth – In each of the eight countries we operate in we have significant opportunity to continue to increase our footprint. Our principle focus for 2014 is Australia and the USA. Sitting at almost 400 offices in Australia, we have a longer-term target of 650 including Landmark Harcourts - our rural and regional arm - as well as NAI Harcourts - our commercial arm. We are only new in the USA and with 20 offices in California, the opportunity is immense.
2. One team – Everyone within the Harcourts Group plays a specific role in delivering an outstanding experience for our client, so a key focus for us is to ensure we all deliver on those roles. We will continue to develop and improve the resources, training and support our team in the field need to deliver on the frontline to our clients.
3. Data – In order to truly deliver an exceptional client experience, knowing the client better and understanding the needs and expectations is critical. Accurate, timely and usable data is key, so we have a focus across the entire group on data.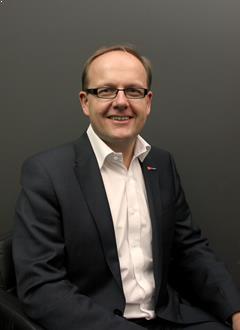 Georg ChmielCEO and managing director, LJ Hooker
This year is the culmination of a three-year corporate strategy LJ Hooker implemented in 2012. In 2012, LJ Hooker set about laying an industry-leading framework for our network through digital support systems, training and operational processes. In 2013, we focused on communication and engagement, ensuring our network understood the intent and methodologies of corporate. But equally, 2013 was also about establishing two-way interaction with our offices, encouraging feedback and acting on it.
For LJ Hooker, 2014 will be about utilising the tools and platforms we have established during the past 24 months so that from both the corporate and network side, we will provide the highest level of excellence to our offices and the market. In everything we do – selling homes and commercial properties, managing investments, and helping buyers realise their dreams through LJ Hooker Home Loans – 2014 will be about executing our job at the highest level.
When the market engages LJ Hooker, they'll have confidence that they are being served by a household name that doesn't rest on its laurels.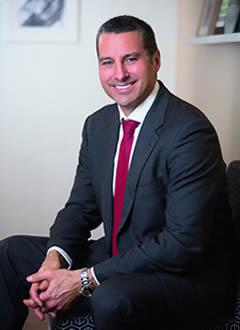 Nigel O'NeilCEO, hockingstuart
We are primarily looking at three things in our group in 2014: leadership, consistency and innovation. We kicked off our leadership development program in August 2013, and this year, we're looking at continuing with the leadership development of our principals with a focus on recruitment to obviously handle the growth. As part of that, we are looking to start a recruitment business.
The second area of focus will be looking at our processes across our offices to gain a greater level of consistency across our growing networks. As your network grows, the consistency challenge becomes greater, so we're looking at standardising processes across the different areas of our business, such as open for inspections and listing appointments.
Our goal is to become the most innovative brand in real estate, so our third goal is around innovation. It's really about leveraging technology advancements, so exploring a range of different technologies to see how they can better improve our service to our clients.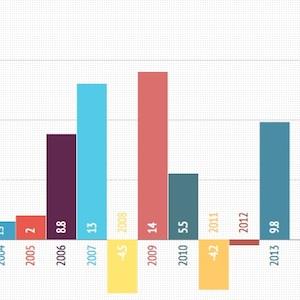 Written by

Brendan Wong