Staff retention

The strong performance of the housing market in 2013 has given agents the confidence to start their own businesses, according to the general manager of real estate at News Limited Tom Panos.
Mr Panos tells Real Estate Business  he is seeing movement within the industry.
"Because the market was so strong towards the second half of last year you will see more people getting out of their comfort zone and looking at either setting up a business or growing their own business within a business by hiring assistance," he says.
The leading real estate coach says the Christmas period was a typical time when many agents would leave their current workplace to start their own business.
"When someone leaves a real estate office and buys a business, a lot of the time they are meeting a need they have," he says. "It's not enough for them to make a great income; they also want to have the feeling of being in total control of their destiny and having 100 per cent ownership of the business."
Groups wanting to retain agents who want to start their own business need to provide avenues to encourage them to remain with the brand.
Mr Panos says: "I think real estate owners have to accept that they need to be able to provide an environment for an estate agent to build their own business within a business and leverage their activities, or otherwise they will risk having that agent becoming a competitor."
In 2014, the culture of the organisation would become a major priority for the top agents, Mr Panos  says.
"A workplace that supports them to be their best self in an environment that's high performing is going to be the competitive strength of a real estate agent, and whilst in previous years agents were more focused on getting the right commissions split, they have seen too many attractive schemes come and go"
"They now realise that where you're working and what it feels like will affect your income far more than an attractive commission scheme that might not last much more than a year," he says.
CEO of Harcourts NSW Rob Forde says staff retention will always continue to be a challenge for business owners, with engagement being critical to retaining good staff.
"People want to be a part of something that's bigger than themselves, so it is important business owners have a clear strategy, a clear mission statement and a culture where people can feel they're contributing to the big picture," he says. 
The future of the shopfront
Chairman of CENTURY21 Australasia Charles Tarbey says there is an emerging trend of agencies having a physical base that allows them to add more staff without requiring them to be physically in the office.

"There is that shopfront or office point of view, where people can go to plug in every now and then for some training and meeting and team time or signing up with clients, but there's a movement, in my view, where people can work literally from the boot of the car because of the internet," he says.
"The change I see is in flexibility and being able to run your business from wherever you're standing at the time."
CENTURY21 has been web based for over a decade, with agents able to use their phones to operate their entire business.
"They've been able to broadcast to their clients in real time, so that's already been there and it's only a matter now of getting more and more of those people who don't need supervision on the ground," he says.
Independent agency in Queensland Finesse has operated without a shopfront since its inception in August 2010.
According to principal and licensee Shane Evans, the business has been successful, having recorded an 83 per cent conversion rate for 2013 and a net profit of over $35 million.
"That's not big in comparison to others, but for a virtual office and an independent, I'm proud of that fact," he says.
"We had a focus on the fundamentals of real estate and we do them well. I don't think we do a lot different to other agencies in respect to our marketing mediums, but I do it with a real commitment to the 'wow', a real commitment to Finesse - and Finesse means excellence" 
While Mr Tarbey believes there are certain areas where a shopfront isn't necessary, he says they are still important for agencies to retain a public presence.
"It seems to be that in most suburban areas the real estate agents need to be part of their community, need to be visible as part of their community, and need shopfronts, so I still believe that there's a strong push that," he says.
Marketing
Agencies are often divided when it comes to the value of print advertising, with some saying that the medium has seen its last days .
Mr Morton says while Morton&Morton's advertising is purely online based, there are areas where local newspapers can serve the market very effectively.
"Print might become a more localised thing. If you see things like the Mosman Daily or the Manly Daily, these publications seem to be doing fine - they're still in existence and agents in those areas are definitely proponents of that. So I wonder whether the next generation of print is actually more localised marketing"
He says this will be the challenge for print media organisations and how they provide local print solutions to local papers.
Founder and CEO of Real Estate Results Network Michael Sheargold agrees that advertising should be dependent on the marketplace.
"We're seeing some brilliant institutional publications that have got a huge future in terms of print media. Why? Because those marketplaces absolutely love those particular publications and they're looking forward to experiencing those particular publications," he says.
"So you look in the Melbourne marketplace and the Weekly Review is an institution for people to sit down with their coffee on a Saturday morning and do the flip through. And the impact that has on the profile of property is absolutely significant.
"There are people in the Melbourne marketplace who weren't planning on buying a property but turned out to buy a property simply because they did that power flick-through the Weekly Review on a Saturday morning."


National licensing
At the end of 2013, the Council of Australian Governments (COAG) made the shocking announcement that the National Occupational Licensing Authority (NOLA) would be disbanded from early 2014.
Many within the industry welcomed the move, with CEO of the Real Estate Institute of New South Wales (REINSW) Tim McKibbin describing it as a "positive day for common sense".
"The national licensing proposal as it was was obviously very concerning for us," he says. "We support national licensing, but for it to proceed, the first step is harmonising the regulatory environment with appropriate entry level and ongoing training."
"National licensing has long been a contentious issue and was further fuelled by the release of the final Decision Regulation Impact Statement (RIS) in July, which proposed replacing mandatory CPD with a skills maintenance policy"
Director of Harris Real Estate Phil Harris supports the idea of delivering national standards, but not if it leads to new entrants having less training and lower standards.
"We need a clearer expectation that our standards are rising to embrace the best in the industry," he says. "We need to raise the bar because then everyone wins – the profession, those buying and selling property, and the agent."
According to Mr Sheargold, there is still more debate about national licensing that needs to play out. He says the question is how standardisation will be implemented and what it will look like.
"That's about the profession working well together, the bodies working well together and also working well together with government so we end up with something that an agent anywhere in Australia can look at it and say 'Yes that actually makes sense, I can see how I can embrace that', not 'Who on earth came up with this, and I just cannot understand how this could possibly be?'" he says.
With NOLA to be disbanded, it appears the industry will have another chance to voice its concerns to the government.


Their actions

Real Estate Business asks some of the major networks what their main focus will be for 2014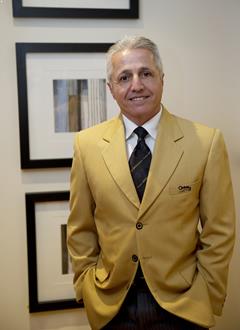 Charles Tarbey chairman, CENTURY21 Australasia
At CENTURY21, it's about growth in three areas. The first area is in the number of salespeople coming into the organisation. Secondly, it's the growth in the franchisees existing business and supporting acquisition and merger, and the thirdly is growth in the number of shopfronts.
The opportunity for growth is strong right across the real estate industry, where it's been flat for some time. Social media marketing has been considerably strong, which has attracted more people to the organisation and it's those areas that gives us the opportunity to add more of those salespeople into the business and look to create a platform for our office to acquire more businesses and grow their brand in their area.
My clear view in business is that if you're not growing, you're going backwards. When you're out there marketing yourself, you're always pushing boundaries and what you do is you drag people along with you. Your competitors are constantly trying to keep up with you and if you stop growing, their momentum is still there and they fly right past you.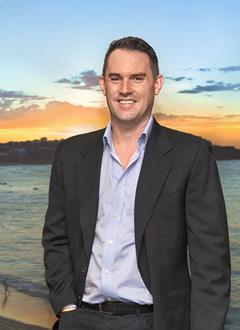 John McGrathCEO, McGrath Estate Agents
For us, 2014 will be about focus on a few things, some constant and some new areas.
The constant areas of focus are on people, specifically on our own team and their effectiveness, and of course on our customers and delivering above their expectations. These things have never changed since I started our business 25 years ago.
The newer areas of focus will be around digital marketing and emerging markets. The internet will continue to dominate the real estate marketing space. In fact, I think the domination will strengthen even further. The new area of focus for us will be much more online video. This is the space within the internet that is taking off.
And finally, the biggest emerging market I have ever seen since I started in real estate is the relatively recent surge of demand from buyers of Chinese origin. I think these three areas will be critical for success in 2014.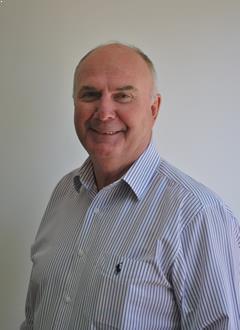 Brian Reid COO, Raine&Horne
At Raine&Horne, rather than a single focus for 2014, we've identified a number of objectives. First up, we will be delivering products and services that will enable our top offices to gain more market share. This will involve providing even better technology platforms and training to help them grow.
We are also doubling our efforts to expand our online footprint in 2014, with the appointment of former-Fairfax and REA digital marketing strategist Greg Oddy. Greg is our brand new business support and development manager and will drive our social media strategies.
While more appraisals, listings and sales are always a major focus, a strong property management business is critical to cash flow and the long-term sustainability of our offices. To this end, we are upping the ante on supplying specialist property management services and will shortly announce the appointment of a specialist business support and development manager, who will focus entirely on property management. This is an exciting first for Raine&Horne and the appointment is in response to a request from our franchisees.

Written by

Brendan Wong