Last year, Reader's Digest rated real estate agents as the sixth most untrusted profession, ahead of sex workers, telemarketers, politicians, and door-to-door salespeople. And for almost 30 years, Roy Morgan research has been keeping tabs on the most trusted professions with less than encouraging findings.
In fact, the only professions to be ranked below agents are car salesmen and advertising people, according to the Roy Morgan survey.
According to Tony Larkin, head of training and a partner at Barry Plant, consumers have a natural distrust of anyone in the sales industry.
"This goes to show that people aren't looking for salespeople in real estate. Newcomers focus so much on being a good salesperson, which is the last thing the market wants. The market wants nice people who are easy to deal with and who they can relate to," he says.
But while the industry is undoubtedly based on creating and nurturing relationships, consumer perception of agents has changed very little since the mid-80s.
And what's equally concerning is that a majority of agents are unsurprised by these findings.
Click on the professions in our interactive chart below to view their trust rating:
Building trust
There is a clear divide amongst agents, according to CEO of McGrath Estate Agents John McGrath: those who are dedicated to improving the image of the profession, and those who are in it for themselves.
Sadly, Mr McGrath believes most agents reflect the latter.
"Some agents have a reputation for straight talk and integrity," he says. "And they are winning the business from the dinosaurs who believe in white lies or half-truths. Today, consumers are looking for quality advice and information, straight talk and rapid response.  And most of all, someone who gives a damn!
"The best agents stand out like beacons.  Is it really that hard to tell the truth and give people great service? If you want to be trusted, be trustworthy."
Customer service expert and conference speaker Martin Grunstein agrees that acting with integrity and taking the problem one step at a time is the solution.
"The only way we can create a trustworthy industry is one agent at a time. The community bases its whole opinion of trust on its own interactions, and most people would only ever deal with four or five agents in their life. But they base all their perceptions off those experiences"
According to Mr Grunstein, there are two ways to use trust to win more business.
"Why should a consumer believe you when they know bad agents say they're good? You need to build a testimonial base from past clients to show future clients you are able to deliver," he says.
"The other way is to put your money where your mouth is. WhatI did with some agents about 15 years ago was to create a 'return phone call guarantee'. If we don't return your phone call within three business hours, we take $200 off our fee every time we let you down.
"They have to keep their word and keep their promises because that's what creates trustworthiness. And if they let them down, it doesn't sting as much with $200 cash."
While it will take a long time before consumers believe more than half of real estate agents are trustworthy, Mr Grunstein says unless a majority of agents work towards this goal there's no hope of shaking poor consumer perception.
Unnoticed change
The average person would transact in real estate for anywhere between seven and 10 years, according to Rik Rushton, prominent industry trainer and general manager of First National Ranges – not nearly enough experience to have a reliable outlook on the industry as a whole.
"The last time someone may have transacted in real estate could be back in the 80s or early 90s. We're in 2014 now, and the reality is that the industry has changed. Agents are sharing knowledge at events, and that's lifting the whole standard of the industry," he says.
Speaking with Real Estate Business, trainer and industry expert Tom Panos echoes Mr Rushton's concerns that modern agents are being judged by the actions of agents from the 90s.
"I thought in recent years the quality of the people coming into the business, professionalism and the standards had definitely improved," he says.
"There's more information in the marketplace and online, so much so that real estate agents are no longer the gatekeepers of all the information. Information is freely and readily available, so agents no longer have the power or knowledge to abuse."
While the industry has become more transparent, agents are still being seen as untrustworthy. But is this because not enough is being done, or because consumers just haven't noticed the changes?
According to Mr Rushton, every industry has stepped up their game in terms of customer service. So much so that agents are being compared to other service-orientated industries.
"We're in the service industry from the point of view of consumers, so they're going to be measuring our service against the service they get from the local shopping centres or restaurants," he says.
"But we're a skills industry, and the skills we bring to the table – from marketing to negotiation – are so important. We're able to take a product that could be 30 years old or more and sell it for above market price. Show me a used-car salesman who can take a 10 year-old Commodore and take it to market for a price that's double what it was paid for 10 years ago.
"We do that on a day-to-day basis. We create competition and maximise prices, and that's a skillset most consumers probably don't quite understand when they're measuring against their local hotel for service."
Diligence, urgency, integrity
The number one complaint against real estate agents isn't underquoting, overquoting or stealing a vendor's underwear.  It's simple communication.
"That's the easiest thing in the world to fix," Mr Grunstein says. "You need a sense of urgency when dealing with clients, and to actually follow-up on those calls."
And it's worked for one of Australia's best agents, Marcus Chiminello from Marshall White in Melbourne.
Ranked second in the country in the 2013 Real Estate Business Top 100 Agents, Mr Chiminello believes the key to his success was being able to infiltrate an exclusive network.
"In 2008 I was writing $400,000 to $500,000 when I decided to half my database to focus more on key individuals. I didn't expect my business to triple that year, but it did"
Now that his database has grown back to 700 people, Mr Chiminello is writing closer to $2.6 million.
"And 100 of those 700 people in the database are my VIPs, which generate about 80 per cent of my business," he explains.
"I broke down the stigma of real estate agents rather than real estate professionals and built that element of trust. It's a process of getting them to like you and trust you to be their agent.
"They're someone who I'm happy to spend some time having a coffee with and they're influential people who have vast networks in my community.
"I go out of my way to get to know them and become close to them. Everyone has a trusted accountant or lawyer; I want to be a trusted property professional."
But to tap into an exclusive network of local professionals, you need to be able to show results.
"Three points need to define you: diligence, urgency and integrity, and the most important is integrity.
"You have to maintain integrity all the time during the process with all those people because once you break that promise, fail to fulfil expectations or over-promise and under-deliver, that's when you lose that trust," Mr Chiminello says.
While writing $2.6 million in a year is unachievable for most agents, Mr McGrath believes the lessons can still apply to anyone.
"It's so simple.  You need to do a few things brilliantly well.  You have to first be a person of the utmost integrity and transparency.  Then you have to have the knowledge required to assist your customers to achieve their goals," he explains.  
"You have to be organised because people want to move fast in this process and a disorganised agent can create issues by letting important things slip through the cracks."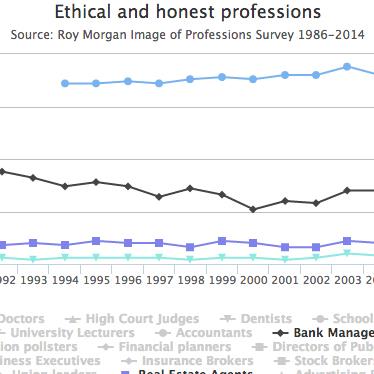 Written by

Steven Cross