Well, no, not quite.
For starters, as important as a logo is to a real estate agency, a brand is far more than that.
Defining exactly what constitutes a 'brand' is a little like taking a hallucinatory journey through a hundred books on philosophy. There's one thing everyone agrees on, and that's a brand is far more than a logo.
Words like 'memory', 'promise', 'story' and 'perception' are some of those used to define a brand by those in the know.
Branding has been described as a promise, setting up expectations that exist within the hearts and minds of the consumer, with the logo merely part of the bigger puzzle.
It's now not what you see; it's what lives in people's heads.
A brand has also been described as a memory. It's a set of associations that are linked together and become activated at different trigger points.
Many leading psychologists believe almost everything is a brand, in the sense that items which are associated together can be triggered more easily than those which are isolated.
Some brands are activated by a word, a thought or an idea, some by images.
Renowned real estate coach Tom Panos suggests there's still plenty of folk in the industry that believe a brand is solely a logo, the agency colours and a clever slogan on the signboard.
"What we clearly know is a brand is a lot more than that," says Mr Panos.
"I agree that a brand is a promise, which is essentially saying, 'You know what, this is who we are, this is what we do, and we do it consistently, so you can trust us'."
Meanwhile, Matt Siddons, marketing director for Domain, argues your brand is a set of perceptions in the minds of customers built upon their exposures to your brand over time, whether that's through the use of your product or services, word of mouth or exposure to your advertising.
"These perceptions lead to expectations about what customers expect from your brand, so I'd argue your brand is a set of expectations rather than a promise," says Mr Siddons, adding branding is based upon customers' experiences rather than any promise of what you might do in the future.   
Doug Driscoll, CEO at Starr Partners, agrees that, more than anything else, your brand is your promise to your customers.
"Your brand should be the foundation stone of your business," believes Mr Driscoll. "A brand is not what you say it is, it's what they [consumers] say it is. You can say what you want as a business, but that's not what a brand is, a brand is the public's perception.  
"My view is that we can say what we want, and put up certain guises, but if it's not true to form, if it's not relevant, it's not going to work," he says.
So is the traditional real estate logo and catchy slogan completely redundant in the modern age?
Not at all, according to Christopher Mourd, LJ Hooker's head of network, who says he believes in the evolution of its brand, not revolution.
Mr Mourd says that according to a Newspoll survey, LJ Hooker has the strongest real estate brand presence in Australia.
"This stems from the strength of our people first and foremost as they represent the 'feel' of the brand. We are incredibly careful about maintaining the consistency of the brand while moving forward with the changing climate," he says.
"Our most recent LJ Hooker logo change incorporates our traditional colours - yellow, red and black - which represent the distinctive colours of the Australian outback, with a refreshed, modern and premium look.
"Our brand reflects who we are as a business today and where the brand is heading into the future," adds Mr Mourd.
*The evolution of leading real estate network LJ Hooker's logo over the years.
Franchise Branding
Mr Panos says individual real estates franchises can now have their own branding.
"Real estate is about you and your community," he says. "It's not about some big corporate strategy. "You can be a member in a franchise group but you can actually go out there and create your own brand strategy. What you're saying to people is 'This is what we do, this is how we do it, and this is how we talk about that brand'. It's not who you know; it's who knows you."
So if good branding happens when people have the same thoughts in their heads, is great real estate branding just a case of getting everyone to think what you want them to think?
Mr Siddons says such a concept would be nice but not very realistic.
"If you accept your brand is based upon your customers' experiences and exposure to you over time, then this 'brand perfection' would require you to nail it every time; every time they use your product, deal with your staff, hear stories from their friends, pay your bill etc.The biggest brands in the world never achieve this perfection. Apple has a loyal customer base but it also have its detractors."
He adds that Domain, which invests heavily in customer research, understands the biggest drivers of brand perception and focuses on these.      
Mr Panos staunchly disagrees that it's only a matter of getting people to think what you want them to think.
"Great branding today is not about what you want them to think, it's not about what you say to the market," says Mr Panos. "It's what the market says to each other. It's no longer about return on investment; brand now is driven by the audience, not the agency."
The reality now is that brands no longer belong to marketing managers, CEOs or even agency owners; they belong to their consumers – who have become brand custodians in many respects. They're now a big part of the branding process.
Mr Panos says the latest branding research shows 92 per cent of decisions are based on consumers making the recommendation to another consumer.
"What we know today is that people trust someone else's opinion rather than what you're telling them," he says.
Mr Panos says the thing agents should focus on is being recommendable.
"Recommendable used to be word of mouth, a chat over the garden fence or at your local café," he says. "Today, it's about what your private message to a friend is on Facebook. It's now recommendation on steroids."
Mr Siddons says brands are nothing more than the perceptions in the minds of consumers.
"Social media enables customers to share these perceptions far more widely and rapidly than ever before. So yes, brands belong to customers. And customers are highly empowered to influence," he says.
Great story telling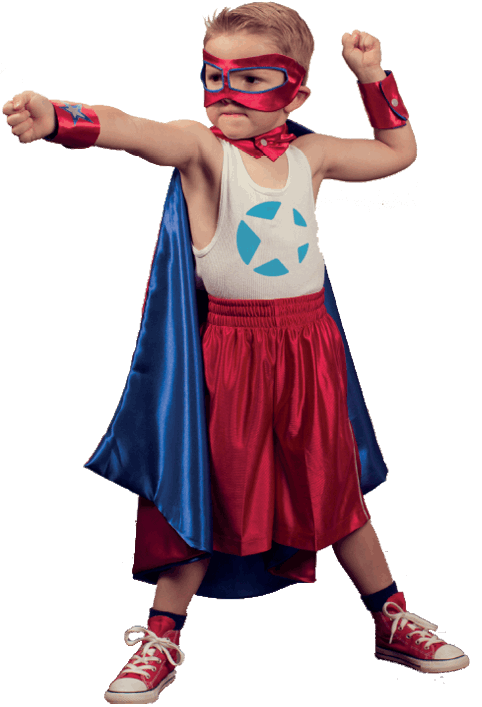 *Starr Partners not afraid to use a bit of humour in its branding
The best brands have always told great stories. But in the world of real-time social connections, multiple screens and a culture of immediacy, brand stories are changing. They're no longer linear and they're no longer told in one sitting.
The best brand stories now encourage different levels of participation to achieve maximum impact and scale.
"Telling a story is a very powerful metaphor that takes the audience from being a viewer to a participant in the story," says Mr Panos. "What we know is when a story is very rich and touches all senses of audience, it's more emotive. Good stories seem to touch emotional values."
Mr Panos believes that in real estate some of the most important values, believe it or not, are pain and pleasure.
"Or to put it better, it's fear and greed," he says. "Greed that they get top dollar for their property and the fear that they do something so they don't under sell their biggest asset."
Mr Siddons hammers home the point that the best storytellers are your customers.
"The best advocates of your brand are your customers themselves. Their stories and word of mouth are the most powerful. Word of mouth always rates as the most influential medium and if you provide customers with a great experience, they will tell their friends. If they have a poor experience they will be quick to share these too," he says.  
"In a world where a consumer, through social channels, is empowered to distribute a good or bad message to a large number of people very quickly, you're effectively handing over one of the most powerful ad channels to your customer. Word of mouth has always been very important, but now consumers are empowered to distribute word of mouth at scale, which is a powerful combination."
Mr Siddons said your brand is in the hands of the consumers to a large degree.
"What's in the brand control is trying to ensure the consumer has a great user experience wherever they touch your brand."
Mr Driscoll says one of key elements to success nowadays in real estate is that agents should not be the ones doing the talking; they should be letting the customer do the talking for them.
"So if you have a success story, promote it. What you need to establish is brand advocates. We call them song birds - someone out there chirping away about how great the organisation is," he says.
Mr Driscoll says, according to every agent, they're the best in town.
"For us, we'd prefer for our customers to do the talking, they're our brand advocates. A lot of our marketing is around success, what we call social proof. It's more introducing the human element because people relate to people," he says.
"So a lot of our marketing of our brand is about photos. You need to introduce the human element because honestly, I think people are over real estate agents. The humanistic element is everything when it comes to the brand.
It's emotional
 A recent study has found that Australians who feel an emotional bond with a certain brand are up to 60 per cent more likely to stick with it in the long run.
The 'Emotional Branding' study, conducted by Murdoch University and the University of Wollongong, was one of the first Australian studies to examine the long-term impacts of positive brand association.
"Buying a home is incredibly emotional, says Mr Siddons. "Displaying empathy for this in your advertising and dealings with customers can be an effective brand strategy, as long as the approach has authenticity and credibility."
Mr Driscoll says marketing your brand doesn't have to always be a serious endeavor.
 "Again, the human element. I think we have to recognise that as an industry, it's emotional. And those touch points should be around 'it is a difficult decision but these guys held my hand'. One area we look to use in our branding is self-depreciating humour, and it works very well," he says.
"As an industry, we do take ourselves too seriously; we say 'Look at me, I'm the bee's knees', but when you introduce an element of humour, it shows you can laugh at yourself, and customers say, 'You know what, we like these guys'.
"My own interpretation of who we are in the market is that we take what we do extremely seriously but we don't take ourselves too seriously."
Avoiding Mistakes
 Mr Panos thinks there are many common mistakes being made by agencies when it comes to branding, with inconsistency the chief culprit.
"What I'm seeing real estate agents do is the equivalent of having a Toyota Corolla sitting in a Mercedes Benz car lot," he says. "It's sending a distorted message. I think there are some things that underpin your brand marketing strategy, and which you've got control of. They are community sponsorship and contribution, social media presence and your internet presence, which is your listings and where they appear on portals."
Mr Driscoll believes agencies are starting to morph into one at the moment when it comes to marketing their brands.  
"What they do is they'll see a competitor and say 'Oh, that looks pretty and nice, I like that dark colour'," he says, "I think marketing in real estate is morphing into one. They all look the same, so they're losing their identities. I say don't be scared to be different, it's a good thing not a bad thing."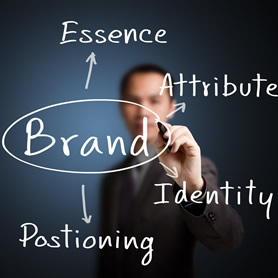 Written by

Andrew Jennings