Sydney-based boutique Bresic Whitney is one real estate group singing from Jobs' hymn sheet. 
It lays claims to its own unique DNA – one that attracted Brendan Fearn to join its ranks last month as new head of marketing and communications.
Although, don't mention "marketing" to Bresic Whitney CEO Shannon Whitney, who says a better description of the role is "head of communications and creative".
"The brand has a very distinct style, in some ways it's more of a lifestyle brand than a real estate brand," says Mr Fearn, who was hired from creative advertising agency The White Agency, where he worked as head of marketing for two years.

"The DNA of the Bresic Whitney brand, with a lot of emphasis on creativity and style, is very important. It's our identity and it develops a context for the way we develop the brand, do the planning for the business, and how we engage with our customers," he says, adding it's an important connection point for the brand in the communities of Sydney that Bresic Whitney operates in.
In the newly established role, Mr Fearn is part of the senior management team and will work across Bresic Whitney's Darlinghurst, Glebe, Balmain and Hunter's Hill offices.

"Being really focused on specific pockets in Sydney has influenced the business, and to some degree the business and brand influences those pockets, certainly the art scene and culture scene. It really helps to shape who we are, and the way we express ourselves is really aligned to what is happening on the street," says Mr Fearn, who is now Bresic Whitney's self-proclaimed "brand guardian".
Mr Fearn spent three years in London before moving back to Australia in 2008 to take up a role as head of marketing at PLAY Communication, where he spent three years specialising in brand experience marketing.
From there, he spent a year as client business director with the Green Team, an environmentally-focused marketing agency, before moving to The White Agency, where he headed up marketing strategy, including work for high-profile client CommBank.
So if it was the distinctive DNA that lured him to Bresic Whitney from the ad industry, what are Mr Fearn's first impressions of real estate?
"My initial observation is that as an industry it really feels like real estate is really focused on real estate, instead of focus on the consumer and where the consumer is at," he says.
"That's really where Bresic Whitney has tried to change the game in a lot of ways, and really put the focus on the consumer. You can see from a branding perspective, you can see the spaces that we've created, it's really about trying to connect authentically with the consumer and offer an experience that is enjoyable and enriching, as opposed to copying the stock standard real estate model that we've seen for the last 10 to 15 years."

Working in the ad industry, Mr Fearn witnessed first-hand how the collective powers of creative persuasion have shaped the world. It's something he believes can be transferred to the real estate market here.
"We're showing that it [creativity] is important and it does work," he says. "If you look at the way we market the properties we do, the way we try to really bring that home to life, it's not about getting into the corner of a room with a wide-angle lense and trying to make it look as big as possible, because ultimately that's going to deliver a bad experience for potential buyers or tenants.
"For us, it's about using creativity with our content, with our images, that is true to the spirit of the owner of the property, while at the same time interesting for consumers to engage with."
Another big drawcard to joining Bresic Whitney was the company's culture. According to Mr Fearn, having the right culture within the business is critical.
"Certainly, the brief when creating the offices was to create a space that felt nothing like a real estate agency," he says.
"The value in Bresic Whitney operating in very specific pockets of Sydney is that each of those pockets has a distinct lifestyle, they attract a particular type of person, and that's really the decision the business made when entering the market – to really align with that particular lifestyle."
He says it's part of how the agency makes itself relevant and useful to consumers – "connecting on that lifestyle level".
Mr Fearn also believes competitor agencies have looked at the Bresic model and started to shift in a similar direction.
"We've certainly seen competitors re-shift and re-focus as they've seen the traction we've got in the marketplace. For us, it's the start of a journey that's going to continue," he says. "When we prove the model, others will jump on board."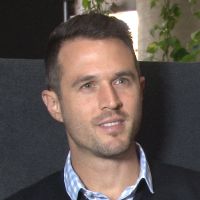 Written by

Andrew Jennings