One of Australia's top agents has just had his best month ever, selling $50 million in just 19 days. There was nothing lucky about it, he said, and he told us the strategy behind this extraordinary feat.
Ray White Double Bay agent Gavin Rubinstein revealed that his results are founded in "much more" than simply finding a buyer. They are the result of marrying the science of property fundamentals with the art of behaviourism.
A good example of this relationship is demonstrated in the sale of one of the 19, a property in Bellevue Hill.
The eventual buyers were the strongest party going in, Mr Rubinstein said. But they weren't in a position to move until they had secured a sale on their own house, also in Bellevue Hill.
"We utilised our off-market platform strategy and attracted 20 qualified buyers and generated three formal offers for the buyer's home within a couple of days," Mr Rubinstein said.
"After a week, I had negotiated a premium result of $4.2 million for their property and simultaneously exchanged on their purchase for $6.75 million the same day — after 11pm that night.
"The result: two very happy buyers and two very happy vendors."
Mr Rubinstein acknowledges his tenacity, and said it is paying dividends.
"While choice for buyers remains limited, it's still a strong market to achieve premium prices, with the right strategy and agent in place," the agent said.
"Sometimes it is also key to think outside the box to get the deal done, which I feel my team and I are specialists at. When I consider the sales I made in August, each was for a significant price with interest from multiple buyers."
After 10 years in the real estate industry, August 2017 was Mr Rubinstein's biggest month ever.
He sold close to $48.9 million worth of real estate in only 19 days — more than $2.5 million a day for that period.
Rose Bay - $4.1m
Rose Bay - $3.8m
Vaucluse - $2.4m
Bellevue Hill - $5.45m
Bellevue Hill - $6.75m
Bellevue Hill - $4.2m
Woollahra - $10.1m
Dover Heights - $8m
Dover Heights - $4.105m
Against a backdrop of industry disruption, concerns over housing affordability...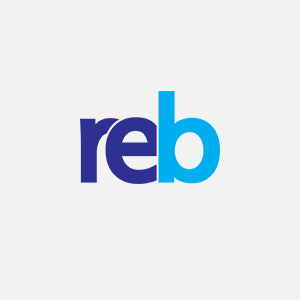 For the second year running, Real Estate Business has unveiled Australia's lea...
The Reserve Bank of Australia has announced the official cash rate for September...
LJ Hooker and Facebook have unveiled the next iteration of the real estate giant...
The managing director of a boutique agency has won a milestone award, setting an...
Harcourts Group Australia has been recognised for its successful Walk A Mile in ...