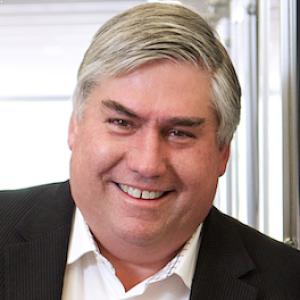 Residential property research has come a long way since 1976, when PRDnationwide first opened on the Gold Coast.
We were Australia's first residential real estate company with a designated research division. Forty years ago what little real estate research there was consisted of inaccessible boxes of data stored at various government facilities. Now, there is a plethora of online information, available to anyone with an internet connection and a working knowledge of google.
To launch our 40th year in real estate, PRDnationwide has looked back on how residential real estate research has evolved, and what it means for buyers and sellers now. The biggest changes have been the ease and method with which property data can be accessed by the general public, and the sheer volume of it.
The data that was collected in 1976 was basic – mainly stemming from land title records – and difficult to access. In 2016, there is a variable smorgasbord of data collected and placed online for public consumption.
Our current business development and consultancy manager, Nick McGuire, who ran the PRDnationwide Research team from 1997-2002, recalls the days when data would arrive in the mail in boxes filled with data files that would all have to be entered manually to be analysed. Around 2000, we started receiving CDs of the data.
The variety of topics and the level of detail in property research now is far greater than it was 19 years ago when Nick was running the research team, and even then research was far more sophisticated than it was in the 1970s.
Property data such as vacancy rates, rental yields, days on market, average vendor discounting and upcoming development have all become well recorded and readily available to those who know where to look. 
Now we have the ability to compare a number of market conditions between any number of suburbs almost instantly in a single query. This means that individuals can be much more informed about when, where and for how much they should sell or buy property.
Research by M. Cayley in 2006 suggests that an average individual would begin their property search 1.6 weeks before contacting a real estate agent, and then spend 7 weeks working with an agent before making their purchase. An average buyer in the internet age would not contact an agent until 4.8 weeks into their property search, instead choosing to research online. They are then likely to make a purchase within two weeks of contacting an agent. 
This statistic shows that individuals are now actively seeking unbiased and well-researched information on the areas and properties they are looking at, and that they are finding sufficient amounts of information. However, those attempting to conduct the research alone often end up missing key trends. 
The sheer quantity of information available now can make it very difficult to determine what information is actually relevant. A lot of what is available isn't easily digestible, meaning people setting out to do their research (as anyone making decisions regarding property should) risk misinterpreting the data.
We are in the information age. We are also in the age where the average attention span is accepted to be eight seconds. People want to be more and more informed, but they also want to access and understand that information quickly and easily. The best way to achieve this is to make the information visual.
Realestate.com.au has made an intuitive enhancement to its platform that will ...
McGrath Estate Agents has made an important new appointment, luring a high-perfo...
The cash rate for December has been announced by the Reserve Bank of Australia ...
The much-anticipated REB Top 100 Agents ranking for 2018 has been released. ...
Promoted by Chronicle Republic. For the first time ever, Instagram have publicl...
Intriguing battle lines are drawn for the Raine & Horne sales big-hitters, a...