The AREC 2016 conference on the Gold Coast was the largest ever, with nearly 4,000 agents attending to hear inspirational speakers who included mind power coach Robin Banks, million-dollar New York agent Fredrik Eklund and cricketer Michael Clarke.
With only 20 per cent of agents making more than $1 million in commissions, the majority of the audience were there to hear from the best of the best. Here's a potted summary of their collective advice.
1. Be mindful and have the right mindset.
Mind power coach Robin Banks gave a highly engaging presentation on the importance of having a great attitude, and lifting your internal dialogue. The way you talk to yourself results in actions which in turn achieve your results. Negative self-talk results in negative behaviour. So give it up, own your stuff and get your mindset right.
Motivational consultant Susanne King talked about how so many of us have "lazy brains" which need exercising and training to start to think differently. Multiple speakers talked about the power of mantras, meditation and 'me time' to help you change your thinking – and practise new behaviour.
"If you improve yourself by 1 per cent every day, over 360 days that stuff compounds," said Susanne King.
2. Structure your working week to ensure important things get done
Whether it's personal development, training, behaviour that helps you win new listings, or restoring your equilibrium, if it's important, schedule time in your diary and respond when the alert rings.
Kate Strickland from Marshall White and Alex Phillips from Phillips Pantzer Donnelley schedule their holidays at the beginning of the year so they are locked in.
Kate even schedules a fortnightly massage as part of her mindset management and to keep her physical energy high.
Phil Harris from Harris Partners advised giving yourself an hour to an hour and a half of self-care every day and to have that in your diary.
D'Leanne Lewis from Laing + Simmons has time every week with her children and arrives late on a Monday. Vivienne Yap makes her entire office do an "hour of power" of phone calls every day to keep the listings coming in and makes her team hold her to account.
3. Understand the importance of nurturing buyers
"If you obsess about your customer as much as you do about your competition, you will crush it," said Josh Phegan.
The best way to get new listings said Ivan Bresic from Bresic Whitney is actually to focus on buyers. Bresic explained his process for training new agents – making them focus exclusively on buyers at the beginning of their careers. Buyer work, he argued, helps new agents rapidly build their database and it's your database that gets you the profile, not the other way around.
Josh Phegan recommended contacting 100 people a day – not to sell – but to identify people to add to your database, while Mat Steinwede spoke about the importance of connecting to people in your database with helpful calls advising of local sales, new listings etc. He aims to make 30 calls a day.
"Call 10 people a day and it will change your year. Call 30 people a day and it will change your life," Tom Panos summed up.
4. Get out of your comfort zone
It was Vivien Yap from LJ Hooker who first told agents to get out of their comfort zone. She demonstrated this by moving from owning pharmacies to selling property, then moving from being a successful agent to establishing her own agency and constantly trying new things.
Mat Steinwede from McGrath recognised that for many agents, doing the repetitive but essential things made him uncomfortable. His advice was to "work your core area and make 30 connections a day".
Million-dollar New York agent agent Fredrik Eklund advised agents to get over what people think and worrying about failure.
"Get over what people think," he said. "You can't please everyone. Everyone loves authenticity and vulnerability is good."
5. Understand the importance of good communication
The women of AREC 2016 completely nailed the importance of the need to "read the play" of their clients, hearing what's not being said and understanding their client's "why" before they speak.
The most refined listing presentations can be undermined by poor communication and empathy skills said Lynette Malcolm from Chadwick. While Stefanie Dobro from Caporn Young Estate Agents said uncovering a potential vendor's motivation is the most important thing to understand.
Michelle Winckle from Hayeswinckle explained that when you press people's "why" button, "you can feel them being won over", explaining how much she loved reading the play when she walked into a room.
Phil Harris from Harris Partners nailed the sentiment when he said: "It's not what you say it's the intention behind it" and recommended agents not obsess on scripts
6. Take the side of your vendor
Research shows that vendor satisfaction levels with agents drop significantly when they feel they are being managed down. Mat Steinwede advised agents to "talk to your owners every day and run alongside them – don't manage them down."
Josh Phegan sagely advised to "progress the client, don't harass the client".
The way to do this, said Phil Harris, is to have a "set to sell meeting" – a meeting with the clients just after listing and before the first open, that runs them through the entire process and what is about to happen, and ensures they know what to expect.
Mr Harris also advised them to learn how to close deals "without bruising people".
"Great agents have the ability to bring the deal together for 10 per cent less than the seller was hoping for but still have the client feel they did a great job. Equally, have the buyer pay 10 per cent more but not feel they overpaid," he said. 
7. Don't sell property, transform lives – including your own
Seeing yourself not as someone who sells property but someone who transforms lives by helping people move from one period of their life to another is what makes real estate fulfilling, said Michelle Winckle from Hayeswinckle.
Frederik Eklund pointed out the life you transform could be your own. "Ask yourself, what is your drive? Is it money, ego, fame, charity? If you don't know this, you are working in the dark."
The way to do this is by being authentic – letting your real self shine through and not taking on a real estate persona.
"Develop authentic relationships and make genuine connections," said Alex Ouwens from Ouwens Casserly.
Josh Phegan explained that loyalty is built when you can give advice to people and "be there in the moments they need you – even when it is not of an immediate financial benefit to you".
8. Be disciplined
Robin Banks observed that knowledge isn't power until it is applied.
Phil Harris described the successful agent of 2016 as a corporate athlete. "The formula for Agent 3.0 is intensely trained, plus rapid growth, plus saturation marketing, plus mass leverage, plus brand within a brand, plus nice guy approach, plus a pro athlete," he said.
Zali Reynolds from Marshall White advised that even using her farming method required perseverance and there is no magic bullet. Success relies on giving it time, hard work and dedication. "It won't work if you do it half way," she said.
Gavin Rubinstein from Ray White summed it up with the comment that "discipline is the bridge between goals and accomplishment".
9. Deliver six-star service
The delivery of a single lemon got Mat Steinwede a multi-million listing, and he encouraged agents to look for the moments that would wow a customer.
Alex Phillips' entire presentation was around delivering six-star service, which boiled down to this piece of simple advice: "Tell the client what you're going to do; do it; and then tell them you've done it."
10. Don't forget to be awesome! (Robin Banks)
Never get so busy making a living that you forget to make a life. (Zali Reynolds)
Be rad to the power of sick. (Nigel Marsh)
And do high kicks – just because they're fun. (Fredrik Eklund)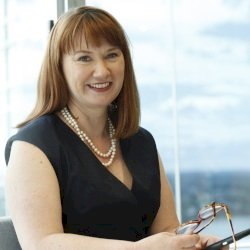 Kylie Davis is the principal at Real Content and author of seven landmark reports.
She is a 'data queen' whose research helps agents, property managers and principals better understand customers, markets and themselves. 
She is also a keen observer of the tech trends changing the way we work.