Some of you may wonder how property auctions rival other asset categories, such as the auctioning of racehorses, fine wine or art.
We can all picture a stately room full of art and chandeliers, with civilised, seated bidders inching up the price of an artwork after a glass of champagne.
But as we leap into the 21st century, it is curious to find that art and property auctions are starting to show greater resemblance.
This is because contemporary art auctions are built on strong branding.
At Christie's and Sotheby's, auctioneers are often portrayed like rock stars. Fine art sellers who want 'the best money can buy' will stipulate a particular auctioneer's services for a specific item.
The art auctioneer plays many roles: driving up the bidding, being persuasive, keeping a restless audience engaged over the course of many lots – and, in doing all this, really using their persona as part of the psychology of the auction room.
Interestingly, art auctioneers almost never mention key attributes of the work they are selling. Unlike property auctioneers, art auctioneers feel no need to remind collectors of an item's value or quality. They are of the belief that further comment would cast doubt on what has been written in the glossy marketing collateral.
On the flip side, real estate auctioneers go into extraordinary oratory detail on properties. Sometimes to the point where the crowds tune out. I think, in general, this spiel about the property is done more to impress the sellers than the buyers. The buyers know why they are there!
The other major similarity between art and property is the inclusion of phone bids. At art auctions, however, about one third of buyers bid on the phone, compared with around one in 10 at property auctions.
While both art and real estate auctions have elements of transparency – for example, the number of people bidding in the room, the final sale price and the auctioneer's performance – from here the and art and property industries diverge.
The real estate industry has worked for 10 years to ensure a very a high level of transparency. In the art auction arena, everything is opaque: who is actually bidding, how estimates and what reserve are set, who owns the art piece and thus who has a financial interest in the outcome. There are many mysteries in the art world that auction houses work hard to protect.
But in this respect property auctions are beginning to take their lead from art auctions, by moving to a focus on the overall buyer experience.
In recent years our Darlinghurst office has moved to hosting 'in-room' auctions, which create a more corporate setting.
Indeed, properties selling from $550,000 to $5.5 million have seen an improved buyer experience at our in-room auction nights.
In-room auctions are starting to perform incredibly well. This is because clients and agents are starting to recognise the disconnection inherent in selling a $2 million dollar asset on a street, with cars and trucks going by. Without noisy, random distractions, the auction experience is improved for the bidder. In terms of branding, holding an auction in a calm office also make sense. In a quiet, after-hours setting, in a room surrounded by art, thoughtful interior design and comfortable seating, people can focus much better. And this goes back to what the art world has long understood so well.
Auctions are about the property, but they are also about branding and positioning, the atmosphere you create and in turn the kind of buyer you attract.
But what we love about real estate auctions we don't want to change in a hurry. Consumer protection, complete transparency and a lively, quick process, with just one item for sale. What we want a little more of are all the things we like about art auctions – the refined atmosphere, the focus on excellent customer service and strong, reputation-based branding. Delivering a consistent, high-quality auction every time is what is needed to get the best possible results.
[Related: The Hammer Diaries: The adrenaline paradox]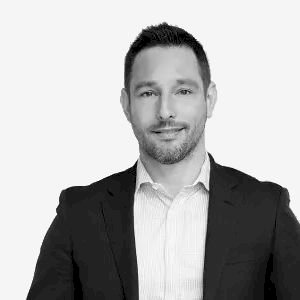 Gavin Croft is the Director of BresicWhitney Auctions, which launched in 2015. He trains and mentors auctioneers all over Sydney, and supplies auctioneers state-wide.