After browsing the First National Real Estate website, and finding myself impressed by the quality and frequency of the content, I wanted to learn more.
Stewart Bunn national communication manager at First National Real Estate was happy to explain the group's content strategy and how it has increased its digital presence and improved lead generation for agents. 
First National made its initial foray into content marketing in 2009. Back then, their blog, Facebook and Twitter presence were isolated from each other.
By 2012, social media and social media marketing were embedded into many people's lives, and it was time to take a more integrated approach.
According to Stewart, developing an integrated content strategy took many months of research and planning. From the initial research to building Social Express (the 24/7 internal social media publishing platform), the website launch, network road shows and training saw 12 months fly by.
Localising content for optimum engagement
Social Express provides members of First National with content. However, the trick to building social engagement lies in the fact that the members must still add one-third of the content themselves, to localise their communications for the community in which they operate.
"As we're a co-op rather than a franchise organisation, joining Social Express is optional," Stewart said.
"At any one time, around one-third of members are signed up to the system. As members learn how to use social media, they sometimes leave our system to run their own show. We're happy when members are confident enough to go it alone because that means we've given them the skills they need."
"Within six weeks, we'd increased organic traffic to First National's website by 300 per cent. We had a lift in first-time visitors to the site and a 42 per cent increase in page views.
"We had a 62 per cent lift in first-time visitors to the website in just six weeks."
Blog content is promoted through social media and published to Social Express subscriber pages. According to Stewart's data, First National has built the largest Facebook fan base (111,000 incorporating all member pages 'Likes') of any Australian real estate business.
All member office teams and agents are encouraged to like and share posts, whether it's a post about the office birthday party or an information piece on new property legislation.
"Blog content is amplified through social media," Stewart said.
"What I look for are reviews, shares and comments on posts. That makes me happy. Around 82 per cent of members on our publishing system have five-star reviews on Facebook. We know from published surveys that 92 per cent of people agree that they'd use a business with a four-star rating or higher, so you can see what an enviable position we hold."
The broad reach of Social Express (two million-plus website visitors quarterly) provides high visibility for the First National network, giving its real estate agents credibility that leads to trust.
Inbound marketing boosts leads
First National's most recent innovation is the revamp of its inbound marketing strategy. Through the 'gating' of its more valuable content and adopting new systems, its lead generation in just two months has exceeded the total for all of 2016.
As a team of one, Stewart realised that his time is better spent overseeing the entire First National content universe. He works closely with two external content providers who supplement the content Stewart generates himself. No matter the topic, each blog post is designed to address a frustration or pain point.
Of course, generating all the content required to achieve such great results is time-consuming. It's a full-time job for a network communications manager and, for a branch office, you'd need to have a dedicated staff member to generate content and manage social. Or you could outsource it to someone who knows what they're doing and has a passion for property.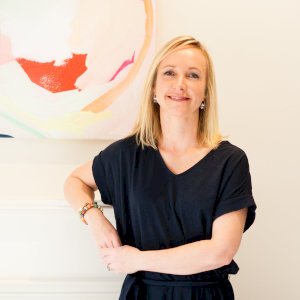 Melanie Hoole specialises in helping real estate professionals perfect their personal brand, build a first-class digital profile, and implement inbound marketing activities to attract property owners. If you're looking for digital help but are unsure where to start contact Melanie at www.hoole.co or read her #digithoole insights at www.hoole.co/blog.