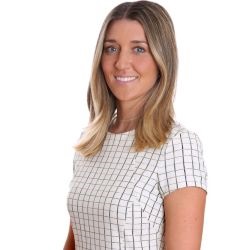 The property industry, which has traditionally been a male-dominated space, can be daunting for women. But there are also huge opportunities for those who dare.
I'm here as proof that women can buck the trend. Working hard and smart has led me to my dream job – as the general manager of Cohen Handler's inner west office – and I want to help the next generation of female property leaders.
Let your past experiences work for you
While I can't imagine doing anything else today, I didn't always think I would end up in property. In fact, I started out as a professional junior tennis player. Many of the skills I learned as an athlete are relevant in my career today, and no matter what you do, the same will be true for you.
The competitiveness, discipline, determination and hardworking nature I fostered on the tennis court helped me progress quickly in my career as a buyer's agent.
Despite what you may think, your past experiences in unrelated fields will not only help you in your property career, they'll give you an edge. Identify your strengths, think outside the box and let your unique abilities work to your advantage.
There's more than one way to work in property – find the one that fits
My first full-time property job was as a real estate agent at a prominent agency. However, I soon realised that despite my competitiveness and ambition, there was limited opportunity for me to progress quickly. The market was, and still is, overflowing with real estate agents. That meant my route to success was going to take many years and even then, there was no guarantee my hard work would pay off.
I found it unsatisfying in other ways too. When I was on the selling side, I would constantly hear about the frustrations buyers experienced when looking for a new home. It got me thinking about all the buyers out there who were struggling and didn't know who to trust. I wanted to really help these people and I decided to make the switch and become a buyer's agent.
Three and a half years ago, I joined Cohen Handler, Australia's largest buyer's agency. It was going through a massive growth spurt, which continues to this day. Despite this, the buyer's agent market is much less saturated, which means there is plenty of opportunity to move up quickly and succeed if you work hard.
Put yourself in a supportive environment and flourish
I've been very lucky to work in a company where everyone supports and encourages each other. Combined with the fact that it has grown so quickly, there has been a lot of opportunity to step up and take the initiative. By doing this, I soon found myself opening Cohen Handler's inner west office, and now work there alongside incredible buyer's agents, 75 per cent of whom are women.
As we see a shift in traditional gender roles, with more women getting into the corporate world and more stay-at-home dads, there's never been a better time for women to flourish in leadership positions. The property industry has huge opportunities for women of all backgrounds, skill sets and ambitions, and I'm hoping my advice can help the next generation of female leaders succeed.