The latest figures produced by the Real Estate Institute of Western Australia confirm yet again that the property market in the major North West mining centres of Western Australia continue to achieve stella capital growth rates.

Blogger: Ryan Crawford, managing director, Crawford Property Group

During the year ending the September 2012 quarter, for example, the median price of a home in Port Hedland jumped by 13.6% while in South Hedland the median house price rose by 11.1%.
In comparison, the median price of a home in Perth rose by just 2.2% over the past year based upon a much lower median house price.  Indeed, many suburbs in Perth, recorded negative growth rates for property prices during 2011/2012.
The double digit capital growth rates for property prices in the WA North West regional mining centres during the past 12 months were achieved despite recent negative publicity regarding the mining sector.
One of the standout areas in the North West market over the past year has been Newman where the median house price jumped 19% to around $820,000.
Crawford Property Group correctly predicted a year ago that Newman was undervalued and as a result a large number of our clients invested in the town.  One year later, these clients have achieved considerable capital gain in their positively geared properties.
As the largest real estate company in the Pilbara, our company understands the dynamics of this regional market and can correctly pin out undervalued areas as well as future trends in the overall property market.
For 2013, we expect both capital growth and rental growth rates in the  Pilbara real estate market to be at sustainable levels yet well ahead of the major capital cities in the Australia.
Overall, our company remains very positive about the outlook for the Pilbara property market during 2013 with investment in the resources sector continuing drive the local economy at high speed.
For astute property investors there is still the potential to make very high levels of capital growth through purchasing positively geared properties in a number of undervalued regional centres in the Pilbara.
Like all real estate markets, the property market in the Pilbara does not move in a uniform manner so there are always areas that are undervalued and primed for strong capital growth.
Undervalued areas in the Pilbara which are set for a rebound include Karratha and Derby.
In particular, the Karratha property market is undervalued and the most affordable in recent years with property prices undergoing a 10% to 15% correction.
In 2011, Crawford Property Group was recommending our clients to focus on Newman and in 2012 we are now pin pointing Karratha as a future hot spot with a number of major resource projects planned for development in the  area during the coming year.
---
About Ryan Crawford

Ryan Crawford – Managing director of the Crawford Property Group, is an avid investor and investment coach, specialising in positive property Investing.
Beginning his personal investment journey in the Pilbara region, The Crawford Property Group now specialises in assisting their clients build positively geared portfolio's Australia-wide.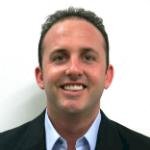 Ryan Crawford has been involved in the property investment industry for over 10 years, making the transition from investor to real estate professional. His agency, Crawford Property Group (CPG), was recently named the fastest growing real estate company in Australia by BRW's Fast Starters Awards. CPG was also a finalist for Independent of the Year at the inaugural 2013 Australian Real Estate Awards. Social media has been a key element of CPG's business development strategy since the group launched in 2008. CPG's Facebook page recently hit 30,000 likes and has become one of its primary sources of new business.
Make sure you never miss an episode by subscribing to us now on iTunes
And dont't forget to leave REB a review!

Listen to other installment of the Real Estate Business Podcast