Do you invest in training? No because you don't have enough time, can't afford it or already know everything, right? But if you want to stay ahead of the pack in the property management industry then it pays to make an investment in you!
Blogger: Jo-Anne Oliveri (CIPS, TRC) ireviloution intelligence Managing Director
Why do property managers believe once they have their certification they no longer need ongoing training? How can you offer quality service and sound advice to your clients if you don't invest in ongoing development?
Consider other industries. Training does not stop after gaining qualifications because professionals would very soon be unable to deliver a 'professional' service. Consider your accountant. They can't maintain their designations if they don't keep abreast of new standards and laws which impact how they manage their clients' accounts. The same is true for property managers. Keep abreast of the latest standards and laws or your service, professionalism and integrity fall by the wayside.
But training goes further than just professional development. Personal development is equally important. Undertaking leadership and management courses maintain and improve important personal skills which separate you from the rest.
The key is to not rely on your employer to fund all of your training. You value training more when you make your own personal commitment – fund it (or at least part of it) yourself.
The easiest way to commit is to prepare an annual training schedule. First, work out your goals for the year – what do you want to improve about yourself personally and professionally? Next, work out how much time you will commit to training during the year. Can you commit the time to attending half day, one day or two day national or international conferences? And finally, taking into account your goals and time, decide what type of training you need to undertake. Is it professional development, improving current skills, up-skilling, leadership, management or technology based? Discover the courses that suit your goals and time then lock them in to your annual training schedule. Plan your year around your ongoing training.
Personally, I reinvested 10% of my annual earnings back into my personal and professional training. Everyone has different financial commitment levels so in the first year you may find 5% is all you can reinvest. As you reap the rewards of investing in you, you experience the wonderful returns through growth, development, career advancement, networking and friendships and will want to reinvest more in the following years.
Trust me, not only does ongoing training keep you ahead of the pack, you'll have lots of fun along the way and meet so many incredible people. So make the commitment to ongoing personal and professional training today to reap the benefits now and into your future.
---
Jo-Anne Oliveri (CIPS, TRC) ireviloution intelligence Managing Director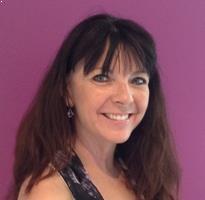 As a former member of the Real Estate Institute of Queensland Property Management Chapter and Property Chapter Committee for the Leading Agents of Australia, Jo-Anne Oliveri (CIPS, TRC) is often called 'the property management guru'. After nearly 20 years real estate experience, Jo-Anne established ireviloution intelligence to lead positive change in this industry. ireviloution provides property management systems (training and resources), consulting, mentoring, workshops, due diligence and prognosis services to principals and their property management teams. This innovative service offers a world-first – online training that measures competency, monitors progress and teaches systems which streamline, systemise and simplify all property management processes.
Make sure you never miss an episode by subscribing to us now on iTunes
And dont't forget to leave REB a review!

Listen to other installment of the Real Estate Business Podcast