For property managers and trust administrators, bank reconciliations are part of the job, but do you reconcile daily?

Blogger: John Goddard, general manager of marketing and sales at Rockend

Welcome to the first Rockend blog entry!
We're excited to be a part of the RPM family and we'll be bringing you lots of industry news and handy tips for the savvy property manager in the upcoming months.
For our first entry we thought we'd share a great little video we made to help you through one of the most trying aspects of being a property manager; bank reconciliations!
For property managers and trust administrators, bank reconciliations are part of the job, but do you reconcile daily?
A bank reconciliation is making sure all of the receipts and payments in your agency's bank account matches your trust accounting software.
In most regions, monthly bank reconciliations are mandatory to ensure the funds are accounted for. But seriously, who can remember everything that happened a whole month ago?
That is why reconciling daily will help you to find any misplaced money and rectify those errors before they become problems at the end of the month.
Remember: you are dealing with other people's money.
A successful daily bank reconciliation, equals very happy clients, and a happier you.
Hope you enjoy the video!
---
About John Goddard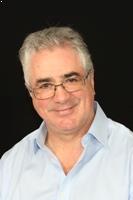 John has been with Rockend since 2004. He is a Chartered Engineer with a BSc (Hon) from the University of Hertfordshire in Industrial Engineering and an MA in Research Methods from Macquarie University. Prior to joining Rockend, John held engineering, consulting and sales leadership positions in companies including BOC, Coopers & Lybrand, Hewlett-Packard and Telstra.
During his time as CEO, John led Rockend through a period of significant change to become the clear market leader in property and strata management software solutions. Client numbers increased x 3, revenues x 5 and net operating profit x 8. Improvements were achieved through six main strategies: a complete brand refresh; development of a national sales team; recruiting and developing a new leadership team; building a customer service culture second to none; deploying a companywide CRM/ERP platform, and most important of all, implementing innovative staff engagement and development programs.
As the current General Manager of Sales and Marketing John's continuing priority is establishing successful business partnerships to help real estate and strata management businesses grow and maximise profits.
Make sure you never miss an episode by subscribing to us now on iTunes
And dont't forget to leave REB a review!

Listen to other installment of the Real Estate Business Podcast