Property Managers know that the Residential Tenancies Act was re-written and released in 2010 but may not know that some significant changes were made to the rules surrounding Smoke Alarms in rental properties.
Blogger: Sarah Lathman, Latham Cusack Property Services
With the change, there has been some confusion as to the Landlord's new responsibilities verses what they were previously obligated to do.
The Landlord's responsibilities under the previous Residential Tenancies Agreement (1987) stated as follows;
Section 19a
19A.1 to install any smoke alarms that are required by law to be installed on the residential premises, and
19A.2 no to remove or interfere with the operation of any such smoke alarm except with reasonable excuse, and
19A.3 if any such smoke alarm has a replaceable battery (other than a backup battery), to ensure that a new battery is installed in the smoke alarm at the beginning of the term of this agreement, and the tenant is physically unable to change the battery, to replace the battery with a new battery as soon as reasonably practicable after being notified that the battery needs to be replaced.
The new Residential Tenancies Agreement has simplified the Landlord's responsibilities by stating that;
Section 38. The Landlord agrees that smoke alarms are installed and maintained in the residential premises in accordance with Section 146a of the Environmental Planning and Assessment Act 1979 if that section requires them to be installed in the premises.
As you can see, the most notable change is that that Landlords no longer need to have the batteries changed between tenancies, but it's recommended that they are maintained on an annual basis.
The other common misconception deals with the responsibilities of the Owners Corporation verses the Landlord's in Strata complexes.
The basic rule and bottom line is as follows;
Repair and maintenance of smoke alarms is an individual owner's (lot owner/landlord) responsibility with the only exception to this being if the smoke alarm was installed at the time the building was constructed. Then it is the responsibility of the Owners Corporation for the repair and maintenance to the systems. However, the resident remains responsible for regular replacement of the batteries for all battery-powered alarms.
It is common practice for an Owners Corporation to employ a Fire Safety company to maintain and ensure compliance of the building which includes, but is not limited to: fire escapes, exiting lighting, fire hydrants, smoke alarms, thermal alarms, fire rated doors etc. Often, these companies will also want access to individual lots to test the smoke alarms. Unfortunately, however, the legislation that an Owners Corporation must comply with leaves a serious loop hole when it comes to the legislation that a Landlord must comply with.
For example, the Owners Corporation must comply with local council regulations which do not require that all apartments in a building are sighted, only a cross section of the apartments need to be inspected. Depending on the council, this can mean that only 30% of individual lot's smoke alarms are checked and if your Landlord's apartment gets missed, they are no longer compliant if they have an expired smoke alarm or flat battery - exposing them potential litigation or worse, in the event of a fire.
Fines are associated with noncompliance and insurance companies may fail to payout a claim if proven that a Landlord has not fulfilled their legal obligations.
Maintaining a smoke alarm is not just about testing and changing the battery. In addition to doing this, you should also;
• Ensure correct installation, sufficient quantity and the efficient positioning throughout the property to meet Australian Standards.
• Conduct compliance testing which includes a full function test using simulated smoke and verification of expiry dates with replacement of any expired alarms.
• Ensure all audible and visual alarm indicators are operating effectively.
• Clean all components to ensure ventilation holes are clear of obstructions such as dust, insects and their debris.
• Make sure the property is fully compliant at the commencement of each tenancy and ensure any previous tenants have not tampered with any existing alarms.
• Be diligent at each property inspection ensuring all smoke alarms are intact and document as such.

We recommend to all our Landlords that they engage a professional Smoke Alarm company to ensure that all smoke alarms in their property are compliant – giving them peace of mind by outsourcing the risk.
As a value added service, we facilitate this process on behalf of our clients, ensuring that a Certificate of Compliance is issued and kept file.
Reference:
Environmental Planning and Assessment Regulation 2006
Residential Tenancies Regulation 2010
Australian College of Professionals

---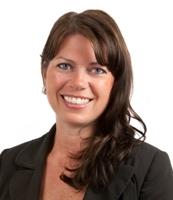 Sarah has over 20 years' experience in property management on Sydney's Lower North Shore. She previously managed a large property management department for eight and half years until mid last year when she made the decision to team up with an ex-colleague of hers, Jaala Cusack, and open her own boutique property management business called Latham Cusack Property Services. Based in Cremorne, they manage properties along the Lower North Shore. Their main focus is to offer a more personalised and proactive style of property management – one dedicated to listening to and meeting their clients' individual needs.
Property Managers know that the Residential Tenancies Act was re-written and released in 2010 but may not know that some significant changes were made to the rules surrounding Smoke Alarms in rental properties.
Make sure you never miss an episode by subscribing to us now on iTunes
And dont't forget to leave REB a review!

Listen to other installment of the Real Estate Business Podcast