With the year now in complete swing, the conference season is fast upon us.

Blogger: John Goddard, general manager of marketing and sales at Rockend
There are some big conferences coming up across the country in the next couple of months with big programmes, big name presenters and big promises.
I'm a firm believer of supporting our industries events. Not only do they give you the opportunity to learn about leading industry trends and gain insight and advice from top performers but it gives you a chance to meet and share experiences with your colleagues in the industry. Conferences are a great place to network and to reignite your passion, and you know you've attended a great event when can you walk away recharged with new ideas about how you will transform your business and motivate and engage your staff.
Rockend is proud to be supporting some of our industries biggest conferences this year and will be travelling across Australia and New Zealand to attend these events and fulfil our commitment to our clients.
Whichever conference you decide on attending this year make sure you get the most out of your investment by engaging in meaningful conversations.
Participation is the best way to learn; you only get out what you put in!
---
About John Goddard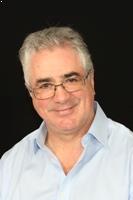 John has been with Rockend since 2004. He is a Chartered Engineer with a BSc (Hon) from the University of Hertfordshire in Industrial Engineering and an MA in Research Methods from Macquarie University. Prior to joining Rockend, John held engineering, consulting and sales leadership positions in companies including BOC, Coopers & Lybrand, Hewlett-Packard and Telstra.
During his time as CEO, John led Rockend through a period of significant change to become the clear market leader in property and strata management software solutions. Client numbers increased x 3, revenues x 5 and net operating profit x 8. Improvements were achieved through six main strategies: a complete brand refresh; development of a national sales team; recruiting and developing a new leadership team; building a customer service culture second to none; deploying a companywide CRM/ERP platform, and most important of all, implementing innovative staff engagement and development programs.
As the current General Manager of Sales and Marketing John's continuing priority is establishing successful business partnerships to help real estate and strata management businesses grow and maximise profits.
Make sure you never miss an episode by subscribing to us now on iTunes
And dont't forget to leave REB a review!

Listen to other installment of the Real Estate Business Podcast