Jo-Anne Oliveri weighs into the outsourcing debate by questioning how good are your processes?
Blogger: Jo-Anne Oliveri (CIPS, TRC) ireviloution intelligence Managing Director
Does this sound like your agency – your property management team cannot manage their workload, tasks are piling up, landlords and tenants are unhappy with your service and managements are being lost?
Unfortunately, this is the current situation for many principals and their solution to cut costs, free up their team's workload and deliver a more efficient service is to outsource tasks like inspections, maintenance, prospecting, trust accounting, and so on.
But, is this really the best way to manage your business?
In the short-term, perhaps. You may save some money, your team may have more time to focus on other tasks and your clients may be momentarily happy with your service. But, be warned, this is not a long-term solution to manage your business because you are dealing with the symptoms instead of the problem.
The problem is your current processes – they obviously are not working. The solution therefore is simple – implement better processes.
Implementing better processes is a long-term solution which not only adds value to your business but completely negates the need to outsource as the tell-tale symptoms won't show. Better processes allow you to proactively manage every area of your business, including your operations, team, service, clients and bottom-line.
Essentially, this solution puts you in 100 per cent control of your business, which is where I think most principals would rather be.
The first step is to look at your agency's current processes. Where are the weaknesses? What tasks are not being carried out efficiently? What services are your clients unhappy with? Work out where improvements must be made and how to systemise, streamline and simplify operations to achieve the level of service you want to deliver. Then, out with the old and in with the new! Put your new processes into place and start training your team. It's important your team understands how to consistently manage your agency's processes so consistent customer service standards are delivered.
The next step is educating your clients. You want your clients to understand how your services maximise returns on their properties. To do this, educate them on your agency's policies and tasks so they understand their responsibilities and see the value in your services. Ultimately, this builds trust between you and your clients. The knock-on effect – if your clients trust you then they also trust what you recommend is right. That means all tasks, like maintenance, are understood and can be carried out seamlessly and consistently. Better you and your property managers build these mutually beneficial relations than a third-party who doesn't represent your agency.
So, believe it or not, there is a better way to gain what you are hoping to gain from outsourcing! Instead of focusing on the symptoms how about dealing with the problem. Outsourcing is a short-term fix to address the symptoms. But, if you want to seize the opportunity and deal with the problem then implementing better processes and educating your clients is the way to go. It's the long-term solution you need to keep you, your team, clients and bottom-line happy.
---
Jo-Anne Oliveri (CIPS, TRC) ireviloution intelligence Managing Director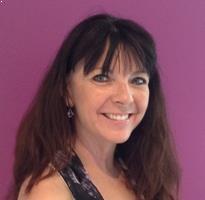 As a former member of the Real Estate Institute of Queensland Property Management Chapter and Property Chapter Committee for the Leading Agents of Australia, Jo-Anne Oliveri (CIPS, TRC) is often called 'the property management guru'. After nearly 20 years real estate experience, Jo-Anne established ireviloution intelligence to lead positive change in this industry. ireviloution provides property management systems (training and resources), consulting, mentoring, workshops, due diligence and prognosis services to principals and their property management teams. This innovative service offers a world-first – online training that measures competency, monitors progress and teaches systems which streamline, systemise and simplify all property management processes.
Make sure you never miss an episode by subscribing to us now on iTunes
And dont't forget to leave REB a review!

Listen to other installment of the Real Estate Business Podcast