Jo-Anne Oliveri gives some advice on how to design your property management business' culture
Blogger: Jo-Anne Oliveri (CIPS, TRC) ireviloution intelligence Managing Director
We all know the age old adage, "If you fail to plan then you plan to fail." I call this 'business by default'. So many property managers operate their business with little to no planning. The business operates on a day-to-day basis through reactive management – they just let things happen. For many, it is because they don't understand how to plan what I call 'business by design'.
Business by design means planning every tangible and intangible area of your business so they are working towards achieving your business goals. These areas are culture, brand, service, touchpoints, reputation, team and customers.
Operating business by design starts with designing your property management business' culture. Your business' culture says who you are and what, when, where, why and how you do it. This means designing, implementing and proactively managing your business' values, beliefs and norms.
Values
Values hold you and your team accountable. Think hard, because from these values stem the foundations of every other business area. If you design your core values as mutual respect and trust, then stick this on every team members' desk – they must be reminded of them every day so their actions show it.
Beliefs
Beliefs guide you and your team towards achieving business goals. Decide what beliefs you want your business to convey – perhaps the belief that continual training is important to ensure a knowledgeable service is delivered. To reinforce this belief, you may hold monthly training sessions so your team's knowledge remains up-to-date, ensuring your service standards remain consistent.
Norms
Norms are accepted behaviours in your business, such as team members taking coffee breaks whenever they feel like it. Most norms happen by default because they have always been and always will be (even if they damage the business in some way). Why? Because you have never designed these norms to ensure they benefit the business. What would happen if you allowed coffee breaks to happen only twice a day at set times – wouldn't this designed norm immediately increase productivity?
Why values, beliefs and norms matter
Designing your business' culture (rather than values, beliefs and norms just happening by default) allows you to address problems before they become crises because you can tell when someone or something does not belong. A clear culture also attracts the right employees and customers to your business because they understand who you are and whether they align with this identity. Why do you think businesses like Apple have such loyal employee and customer followings?
Designing, implementing and proactively managing your property management business' culture really does put you in control of your business and its success! Just remember, operating a culture by design also requires you to constantly measure, monitor and re-evaluate your values, beliefs and norms to ensure they are always working towards achieving your business goals. The best cultures are the ones with solid foundations but remain open and adaptable to internal and external opportunities that come along.
---
Jo-Anne Oliveri (CIPS, TRC) ireviloution intelligence Managing Director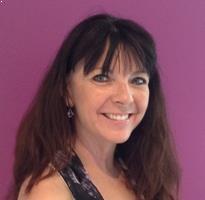 As a former member of the Real Estate Institute of Queensland Property Management Chapter and Property Chapter Committee for the Leading Agents of Australia, Jo-Anne Oliveri (CIPS, TRC) is often called 'the property management guru'. After nearly 20 years real estate experience, Jo-Anne established ireviloution intelligence to lead positive change in this industry. ireviloution provides property management systems (training and resources), consulting, mentoring, workshops, due diligence and prognosis services to principals and their property management teams. This innovative service offers a world-first – online training that measures competency, monitors progress and teaches systems which streamline, systemise and simplify all property management processes.
Make sure you never miss an episode by subscribing to us now on iTunes
And dont't forget to leave REB a review!

Listen to other installment of the Real Estate Business Podcast